Blog Posts - Penniless Teacher Features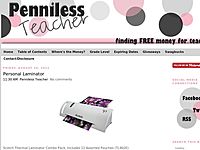 HUGESurpriseComing.Guesses?Get updates delivered to your email daily. Subscribe to Penniless Teacher by Email...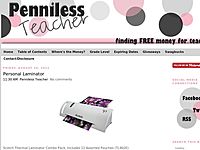 *********** POP QUIZ:How can you EASILY find ALL DAILY contests or giveaways? *********** Get updates delivered to your email daily. Subscribe to Penniless Teacher by Email#Giveaway #sweepstakes #teachers #education #teach...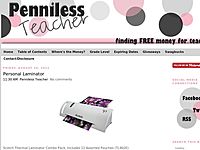 #1. Thanks to your help, we have been honored by We Are Teachers with a "Best Blogger Award!"#2. I removed the categories list because it was getting very large.Congrats Marlene aka Queen of the ClickMarlene teaches middle school in Brook...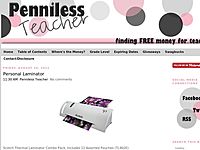 Super excited to introduce you all to a NEW feature on Penniless Teacher. Personally, I LOVE to see when something is expiring on a calendar. So I set on to figure out how to display a calendar with links to the Penniless Teacher posts of...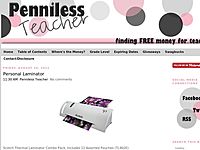 Facebook likes to keep us jumping and they do it WELL! However, I am a FAN of this new tool!For pages that you don't want to miss a single post (like Penniless Teacher), hover the "LIKE" button, click "Get Notifications." You will r...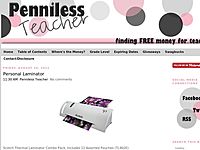 Not going to bore you with details, but I've restored the feed from the blog to Facebook. Now I have to catch up!Please note: Facebook once again has made changes to how we receive feeds from pages we have liked. You have two o...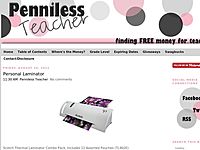 Please check the FORUM on Penniless Teacher Facebook page often for teachers requesting help via votes to fund projects or win contests.One school is currently in a position to win 200 gallons of paint for their school. Your vote would help increase...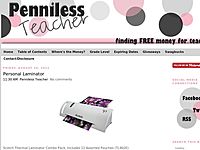 So many of you are submitting projects needing votes, I created the Forum on Penniless Teacher Facebook page. Ms. Makovec immediately put the forum to use by posting the project she submitted to Sonic's Limeades for Learning contest. ...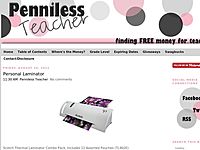 Thank you all for your support while I was in a total panic over Slime Ball. I wanted to bring you up-to-date. After discussing with my attorney, I could try to take Slime Ball to court for using my name and concept. Key word is "tr...