Blog Posts - Pension Planning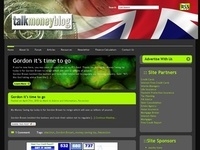 Changes To UK Pensions Rules Start April 2015 The Chancellor of the Exchequer George Osborne announced earlier this month that the government was introducing new Pensions rules from next April 2015. The new pension rules will allow pension holders ov...

Max Life Insurance announced the launch of the 'Max Life Forever Young Pension Plan' and 'Max Life Guaranteed Life Time Income Plan' - a unique pension planning solution, with features based on extensive consumer research. This solution ensures a car...