Blog Posts - Peter Reinhart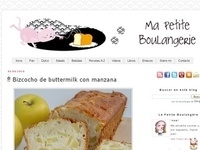 Hoy si os dejo una receta, toca pan. En este caso he escogido una fórmula de Peter Reinhart, y como no podía ser otra manera viniendo de uno de los grandes maestros de la panadería, el resultado es estupendo. Eso si, no dejéis que el nombre de es...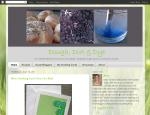 In his bread baking tome, The Bread Baker's Apprentice, Peter Reinhart relates the apocryphal story behind the origin of Anadama bread: an angry fisherman finds that his the wife has flown the coop - leaving behind only a pot of cornmeal mush and mol...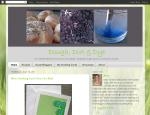 Country bread. Crisp crust, airy bubbles amidst the soft, almost-sourdough-flavored interior. Typically made with a portion of whole grain flour; my type of bread. Unfortunately, I couldn't buy bread like this in my town even if my...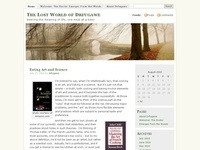 One step forward; two steps back.  That pretty much sums up my emotions when describing my experiences with my new WonderMill grain grinder.  I suppose it's not surprising that you learn more about a machine when using it, than you ever did w...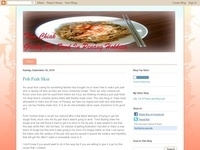 I was going through my photo album and saw all these pictures I had on bread that I had made and thought it would be a great idea to share them. I started to take artisan bread more seriously when I was given two wonderful bread book by Peter R...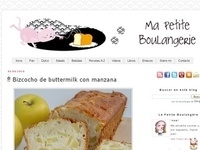 Hace algún tiempo os presenté el pan con suero de leche, una masa muy versátil con la que peparar tanto panecillos para hamburguesa como panes para frankfurts o incluso pan de molde. De todas maneras es delicioso. Ingredientes 540g harina de fuer...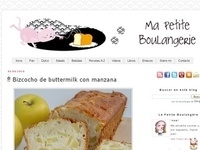 Por fin he encontrado buttermilk o suero de leche, y al final no ha sido tan dificil, lo tienen en el lidl. Como no podía ser de otra manera lo he utilizado para hacer pan, o mejor dicho, panes.La masa que se obtiene es muy versátil, tanto puedes h...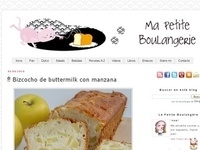 Revisando los índices de recetas me di cuenta de que aun no había publicado ningún brioche. Así que me he puesto manos a la obra para llenar este vacío. Para la ocasión, he seleccionado uno de los brioches de Peter Reinhart. Podía elegir entre...
We each have our own personal bread 'crushes' on certain bakers and it is no secret that one of mine (Beth) is Peter Reinhart. I have been a fan since the days of Brother Juniper's Bread Book, buying each of Reinhart's books as it hit the shelves, th...