Blog Posts - Ph Care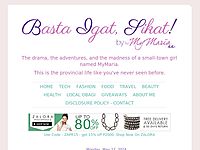 With NEW! Priva® Perfect Care 2-in-1 Intimate WashWhen I got this special package before February ended, I was super delighted! For one, it came from Toni Gonzaga-Soriano.Damn, right! And secondly, the Love Month may have ended but true...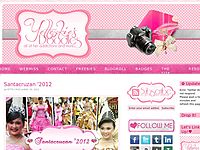 I've always been a fan of pH Care. I like that it is one of the gentlest feminine washes I've tried and it doesn't irritate me 'down there' even if I use it daily. pH Care is one of the feminine washes that I've tr...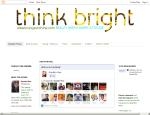 Hello Sunshine! You should know by now that I love natural and organic beauty products. But if there's one area where I'm extra picky... it's my intimate area. OF COURSE! Since everyone's going all-natural these days, whether we're talking about...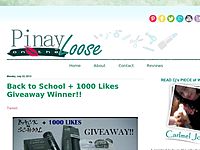 Hey pretties! Wow it's August already? eeEeh..it's kinda expected.So how are you? Enjoying the weekend? I hope you do. Because so far I'm not! Slept only for an hour today because the next door neighbor couldn't keep their 'stereo' down. I woke up at...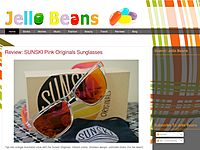 It's the first day of April which probably means most of us have already been victims of pranks in one way or another. I've been bracing myself against the onslaught since last night so I was not as gullible to believe anything I see/read/hear today.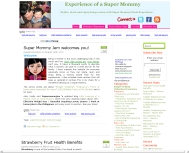 Experience of a Super Mommy Experience of a Super Mommy - Budget wedding, motherhood, pregnancy, parenting, events, family and home Have you ever felt uncomfortable in your bikini area? It is not just about the underclothing that we wear or the femi...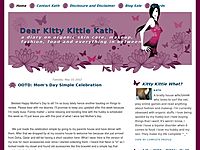 Hello, hello! Hope everyone is doing great :) I'm back with another review, not the usual skin care stuff but something new in this blog- grooming tools for the intimate area. It is the first brand that I'm going to review and whe...
Ok, let's have a girl talk. :) When you look inside my bag or vanity bag, you will find baby wipes, tissues, make-up remover wipes and wet ones. And these wipes have specific uses, and whenever I need to go to the bathroom, I'll grab one of these wip...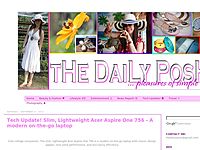 Living in a tropical country crowded with pollution is an enormous challenge to live by and it needs an extra care for us to, still, live the life that we have been dreaming. Yeah, there are so many products that pops out in the drugstore and even ma...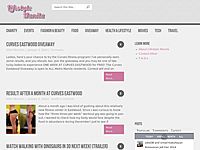 Who said women can't get anymore OC when it comes to personal grooming and hygiene? Just when you thought that things can't get any better than regular cleansing/douching/whathaveyou, feminine hygiene manufacturers have launched feminine wipes! Enter...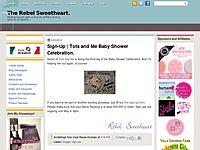 Aside from my makeup kit, my gadgets, my bundle of keys, a pair of sunglasses, a small bottle of hand sanitizer, and my favorite ballpoint pen, there is one other thing that I can never leave home without - feminine wipes. Yep, you read it right. Fe...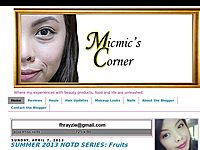 Good morning! I am back with a haul post as May 2013 ends. This is actually unplanned. I wasn't really thinking of getting new products for this month until I realized I needed to purchase some essentials. I went to SM Masinag Supermarket and g...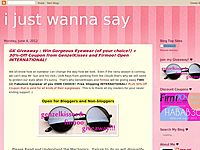 It's our last night here in Puerto Princesa and I know you've felt this feeling when you are leaving a very beautiful place and sooner will face the real world again and do the things you do everyday *sigh. Anyway, I'll share with you what I br...