Blog Posts - Pheasant Hunting "When he was young, I told Dale Jr. that hunting and racing are a lot alike. Holding that steering wheel and holding that rifle both mean you better be responsible." ~ Dale Earnhardt As I sit here about to write-up this recipe for pheasant meatb... "We give dogs time we can spare, space we can spare and love we can spare. And in return, dogs give us their all. It's the best deal man has ever made." ~ M. Acklam     I was too young to actually remember it, but every time my... "Jerk is Jamaica to the bone, aromatic and smoky, sweet but insistently hot. All of its traditional ingredients grow in the island's lush green interior: fresh ginger, thyme and scallions; Scotch bonnet peppers; and the sweet wood of the alls... "I love my old bird dog. I like to watch him run." ~ Crossin Dixon "You can't teach an old dog new tricks," everyone has heard the saying. Normally I tend to agree. I have a thirteen-year-old yellow lab and she has no de...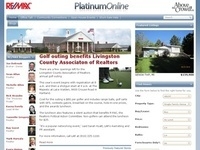 I began bird hunting in Harriett, S.D., some 20 years ago, and while I kept returning for the pheasant, I ended up learning some valuable life lessons. After 20 years of hunting in that small town, I've built close relationships with some of...