Blog Posts - Photopheresis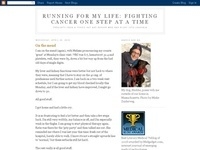 With tennis friends at Hot Chocolate RunI've decided that since 60 is the new 40, the 5K is my new 10K. At least for now.It was great to be in a crowd of runners again — 6,500 of them — at Sunday's Hot Chocolate Run in Northampton. It was gr...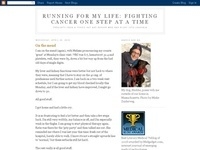 Yesterday started out on a good note with the tennis round robin but did not end up so well.The ride in to Boston for photopheresis was fine. I had the Turkish owner of Sonic Velocity who dispatched loudly from his phone and watched the monitor in hi...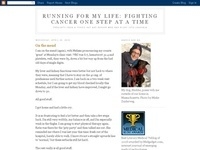 I would have a week off from Boston if not for my consultation tomorrow at the Mohs and Dermatologic Surgery Center at Faulkner Hospital. I could have tried a back-to-back with ECP next week, but I wanted to take the first available, which is tomorro...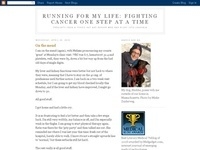 Only at a dinner party where you've known the guests for a long time could you hold up your plate and exclaim, "I'm eating spinach salad!"This happened last week when I ate spinach for the first time in six years. Not that I was craving spinach. I ha...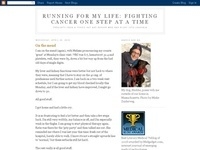 When one of my friends approached me at our fun gathering last night and said she had a complaint about my blog, I thought I had done something wrong along the lines of libeling someone, maybe one of those crazy drivers.But it turns out she had...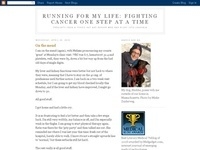 On Monday, I have a 9:45 a.m. check-up with the tongue doctor (more formally known as head and neck oncologist Laura Goguen), followed by a check-in at 1 with Melissa. It was in the back of my mind to try to move my Wednesday photopheresis to the sam...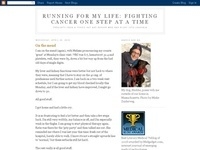 I had a lovely brunch yesterday with my friend Bev Bloomberg at Jake's in Northampton, where I reminisced about how Jim and I, when living in Florence, used to bring our newspapers down there.It was funky back then, which I liked, but it is also good...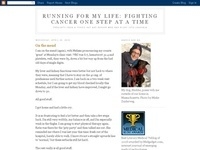 George and I were partners when we played doubles at the end of our clinic yesterday, and it was set point (us) with me on the ad side, and the ball floated a little out of my reach onto his side, and he said in his monotone (he never gets excited),...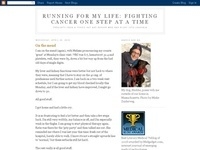 You may or may not have noticed that the blog has taken a break.This is due to a series of technical and emotional difficulties that began last week when I watched Joe pack up to move out after four years of living at home.It is ALL GOOD, and he is n...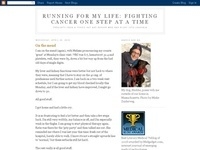 The transportation stories get weirder and weirder while the photopheresis gets easier.So the thing that would seem simpler – getting from one place to another – is more difficult than a complicated medical procedure.Let's start with my ride from...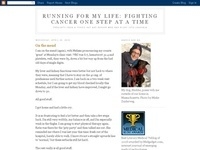 Due to long hold times for getting through to an operator with The Ride, I used the automated system to set up my "mini-rides" next week from Dana-Farber (450 Brookline Ave.), to Margaret's (945 South St. in Needham), not to be confused with the long...