Blog Posts - Pkr.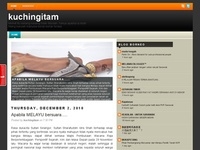 Email ni aku dapat tadi,sila baca dan buktikan kesahihan nya PRESS STATEMENT FOR RELEASE6 MAY 2013The recently concluded 13th General Election was marred with unprecedented electoral fraud. Dato' Seri Najib Tun Razak and the Election Co...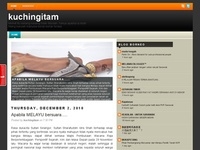 Blog cucu tok selampit (CTS) melaporkan program Jelajah Datuk Seri Anwar Ibrahim ke Terengganu yang dijadualkan 02 Februari 2013 terpaksa dibatalkan. Menurut blog itu, tiga program yang telah diatur terpaksa dibatalkan adalah; "Meet Anwar"...
Pemilihan Parti Keadilan Rakyat (PKR) baru-baru ini disifatkan bukan sahaja tidak menepati apa yang diuar-uarkan iaitu membawa PKR menjadi parti yang terbuka dan moden, sebaliknya dilihat melemahkan parti itu apabila ia berlangsung dalam keadaan k...