Blog Posts - Political Communications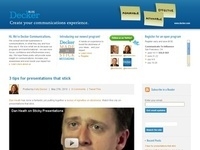 What a year. The Olympics. A Presidential Election. So much noise this year – a colossal communications cacophony. What, then, stood out? The moments. With such a divisive political, economic and social landscape this year, we found that people...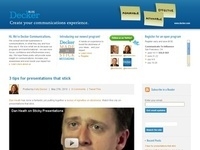 There is no such thing as private speaking, and Decker Communications' 19th Annual Top Ten Best and Worst Communicators list proves it. These famous examples from business, politics, sports and pop culture have left indelible impressions this year...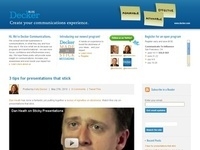 We were lucky to take part in TED 2014 last week. Of all the ideas shared, the most conversation-spurring topic was privacy: Do we want it? Do we have it? Is it eroding? Are we okay with that? What is the threat? The team at TED surprised everyone by...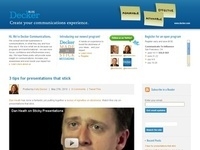 "Let there be peace for all. Let there be justice for all. The sun shall never set on such a glorious human achievement." – Nelson Mandela We join the rest of the world to celebrate the incredible impact and legendary life of Nelson Mandela. Wh...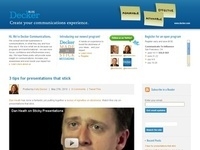 Painfully long – that's how I'd describe my list of unseen Oscar movies. But I just celebrated a minor victory when I watched The Iron Lady, which details the life of former British Prime Minister Margaret Thatcher. In addition to b...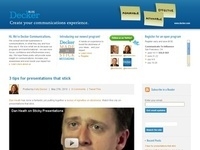 For three days last week I heard (and experienced) over 100 leaders speaking to an audience of 11,000 – including a couple dozen Senators and Representatives, Presidential candidates, authors, celebrities, and news anchors. (Most of the videos are...