Blog Posts - Poll Axe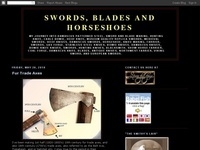 Throwing AxeJust out of the forge, a throwing Tomahawk ready to be hardened and tempered. This one will weigh 1 lb after I'm finished with sanding. Then heat blued is the plan. HBC Fort Vancouver style with a rounded poll. Made out of 1060 steel. Aut...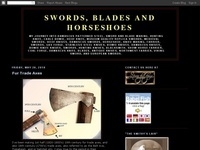 Fort Vancouver in Washington State is a very interesting place, without getting into the academics of interpretation too heavily. Circa 1820's, Fort Vancouver was built and occupied for the next 4 decades by the British/Hudson Bay Trading Company. Of...