Blog Posts - Post-processual Archaeology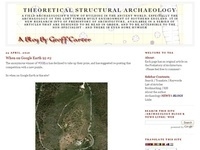 Ditched Enclosures in Neolithic EuropeI have to thank Víctor Jiménez Jáimez for raising me from the deep sepulchral gloom of my seasonal torpidity, to bring you news of his new website ; Ditched Enclosures in Neolithic Europe.He has prod...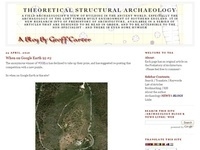 In the previous post I posed the question what buildings does a moderately complex hierarchical agricultural society require, looking at aspects of agricultural buildings; this time I am looking at moderately complex hierarchical society, or at least...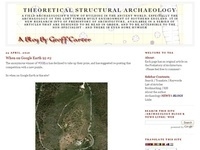 Is Prehistory is more or less bunk ?In 1916, when archaeology was in its infancy, the industrialist Henry Ford expressed the view that History is more or less bunk, so what he would have made of Prehistory would probably have been unprintable.[1...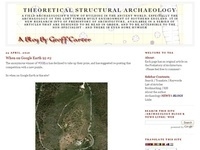 One of the first things you learn as an archaeologist is that "History" is the study of specialist artefacts involving writing and other forms of recording, and that "Prehistory" is marked by the absence of such material. There is period we c...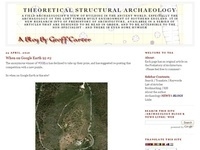 As the New Stonehenge interpretation centre nears completion at a cost of £27 million *, I thought I should go a a little more detail about my understanding of the peculiar circumstances surrounding this unique building. In a previous series o...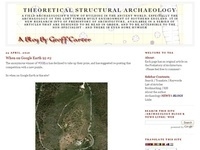 Today is red nose day - for Comic Relief a charity event organised by British comedians. Archaeology is one those subjects traditionally associated with drinking, it was one of the few compensations for low wages, poor working conditions, and zero c...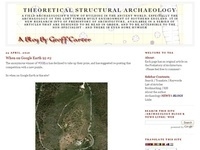 Archaeology is recorded in diagrams All pictures of a Neolithic Longhouse are imaginary; generally, all that remains are the archaeological plans of their foundations, however, it is possible to produce a theoretical model of the form of engineering...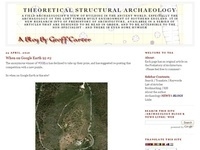 One thing that was apparent a CAA conference[Computer Applications in Archaeology] at Southampton was the ability of our current technology to produce any image we can imagine with a remarkable degree of realism. The look of th...