Blog Posts - Potato Blight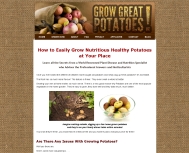 We were delighted to receive a wonderful email from one of our valued customers who purchased our book How to Grow Great Potatoes, an avid potato grower who lives in the UK. He has had great success this growing season and kindly shared his experienc...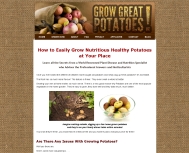 Once the basic diet of the Irish, potatoes are once again the centre of attention in Ireland, with a decision by the country's environmental protection agency to approve a trial of genetically modified potato crops. According to scientists, the mot...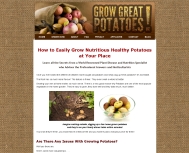 Commonly referred to as The Great Hunger, Ireland's horrific famine of the 1840s ranks as one of the very worst tragedies in the history of mankind. It is a well-known fact that the massive failure of Ireland's potato crops from 1845 to 1849 was...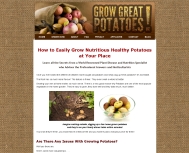 The great Irish famine of the mid-19th century shows us how vulnerable potatoes can be when it comes to disease. Potato blight, caused by a rampant fungus caused a massive crop failure throughout Ireland, leading to famine and starvation. Many of tho...
We discovered that two of our potato types - Kestrel and Charlotte had what looked suspiciously like blight beginning to form, with one plant already succumbed. This caused us issue as we hadn't intended to dig up all these potatoes in one go - stor...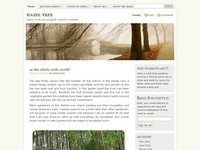 The splendid summer has gone its way and unsettled weather has moved in from the west. The sun still shines through between the downpours but the magic spell has been broken and one thinks less of barbecues and flip-flops and more of coats, boots and...