Blog Posts - Prima Papers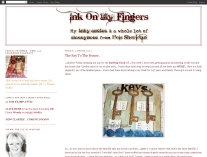 Goooodly Afternoon Stampers and a very happy Sunday to you all! Thanks for your entries into the last challenge... I loved seeing all your gorgeous entries! This week the theme is ... VINTAGE. To join in with the challenge...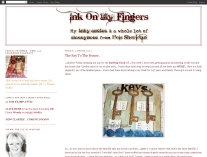 Goooodly Morning Stampers and a very happy Sunday to you all! Thanks for your fabulous entries for the last challenge. The new theme this week is... BOOKS. You can interpret the challenge how you like: use book pages as a backgrou...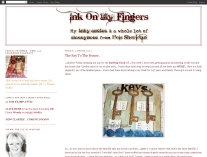 ...I should be so lucky... lalalalaaa... did you hear me signing? No? Probably not a bad thing as I do tend to make peeps' ears bleed when I warm up the vocal chords. Anyways. I am indeedily lucky because the delicious folks at Snazzy's h...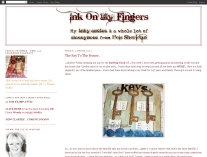 Gooodly Morning Stampfans and a very happy sunny Sunday to you all! Many thanks for the gorgeous nature inspired entries for last weeks challenge... wow, you all made beautiful art. This week is a nice simple theme... and it is... SQUARES...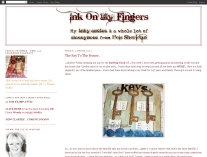 Goooodly Morning Stampers and a very happy Sunday to you all. Big thanks for all your grand entries for last weeks challenge... on with this week which sees a nice and easy "colour" theme... to use... BROWN somewhere on your design. To jo...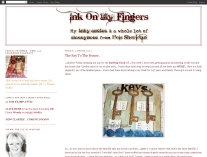 ...cor blimey, Mr Blogger must have been hungry because I scheduled a post to publish at midnight... and it isn't here! Gah! Anyways... today is another Snazzy DT offering day... and HERE on the Snazzy blog are all the deets on how I made anoth...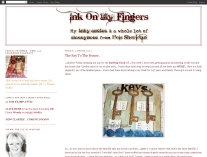 ...which is what I been doing! Oh yesh, tis time for my Snazzy DT, this month we have been using the gorgeousness that is the Prima Engraver collection... oh my word, do I love this collection - the papers... they are... brown!!! And cream!!! A...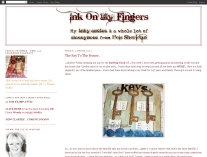 ...mmm, nomnom-nommety-nom! Sounds like an edible treat doesn't it? Actually, it's the name of the two colours I plucked from the Drawer of Sprays last night when I fancied myself a little play in the Room of Stash. The Melted Chocolate is a gorge...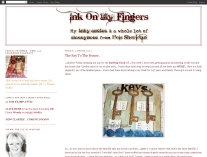 ...tee hee, isn't it just bliss eh? To be able to have a little play with favourite goodies and make something that (to me) could be edible. Ok, I am probably pushing it a bit but I am in the mood for coffee cake, hence the coffee colours on my lat...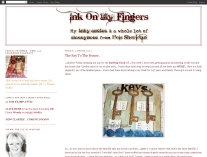 ...tis me, oh bitten one, I have fair dragged myself here today - actually, the bites are a bit better but I am still feeling a bit ikky but nowhere near as bad as I was yesterday. Anyways, last week, when I was still well (yep, milking it again lol...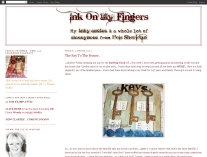 ...ahh, a line from one of my favourite songs, Time In A Bottle by Jim Croce. Well, I have had this little alterable box for a yonk and a half so I decided it was high time that I... erm... altered it! It is my DT offering this week for The Stamp...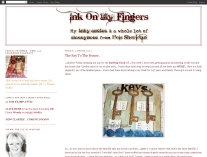 ...Cor blimey and thrice, I am scraping in by the skin of my teef here because the t'internet has been wonky all day!!! Anyways... as promised, pics of my gift for Grim for our 10th anniversary. But first, a few words... indulge me do :O)) Ten ye...