Blog Posts - Printables_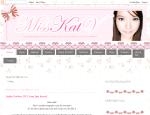 Hi~! So I've been busy filling up my new Etsy store with planner printable last month and I was really surprised people would actually buy my designs from the store.So, as a "thank you" for those who are supporting my blog and my store, I am releasin...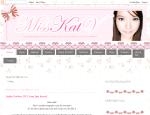 Hi~! If you are one of my followers from instagram, you are probably aware that I'm keeping a planner with me all the time. I have been collecting stickers from Starbucks yearly to be able to get their planner. But I always end up using a different o...