Blog Posts - Privet Bonsai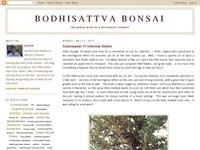 Finally back with a few things to share, I'll start with this Privet Bonsai that I've featured a few times over recent years as it's been a 'test' tree for many learning bonsai activities for me (learning how to transfer into a bonsai pot, pot fertil...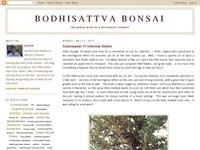 I have used privet to test my bonsai knowledge over the years, and although not the best tree/bush for presentation, it has many attributes that make it a good species for learners; it grows like nuts (it's classified as a weed), roots like mad...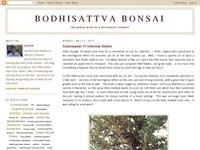 This little tree has nice movement to my eye, and will heal quickly the sore from the cut I made to give it that 'curve' motion. Another of my test subject privet bonsai that actually has some small potential. These pics being almos...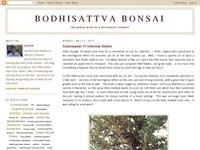 Haven't had much time to work on bonsai, however this Privet deserved a visit from the scissors. Going to clean up alot of the free growth, and partially defoliate to reduce leaf size to spur further back-branching and ramificati...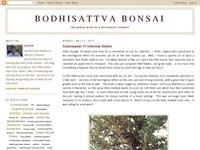 This Privet soon-to-be-bonsai has been collected for about 14 months. Right after collection I moved it into my garden in the ground, with a large flat brick underneath the root ball. It's a single trunk, will be 'informal' style tree.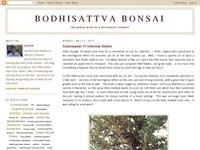 Here is a Privet that I've been training into bonsai for about 2 years now since collection. A Privet with 2 trunks. I've hollowed out both trunks to give the impression of natural damage/age. Now it's time for some branch moving an...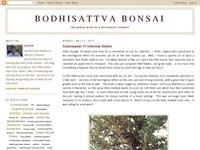 Just some things I'm toying with, that have helped me learn a few techniques. Before and after shots. Shohin Privet - future bunjin shohin? (Is there such a thing? Does there 'have' to be for it 'to be'?) ...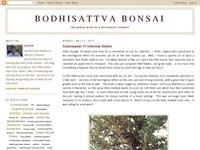 This year I will be paying closer attention to this tree, giving it 1-2 defoliations and much pinching of new growth; This is a double trunk privet; Privet grows like mad and now it's time to get into the delicate work of it before it gets out o...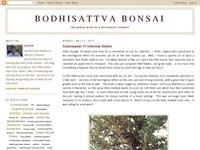 My bonsai drive didn't die, but a good number of my starter 'sticks' did! We had a rough winter, with numerous snowfall events where we had snow on the ground for many days (freezing, remelting, freezing - terrible for any potted plant, even wo...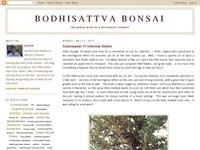 Shohin Privet Bonsai #1The DigSo, I got an itch this AM while my 2 girls were spending time at their cousin's, to go yamadori collecting (that is, to collect a tree or plant from nature). Not as difficult for me as for some, and I'm not 'too' hard to...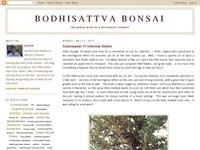 Virtues of Patience - and StylingBefore Wiring We will see if loss of patience wins out over early styling - or if it even matters towards the final stages of this trees creation. I had such a great vision for this tree that I went ahead and put some...