Blog Posts - Promotional Events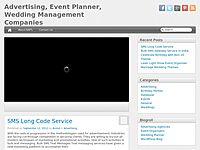 We all come across many events all the way through our life. It may be personal events or corporate events. Have you ever noticed to importance of planning and team work in such events? If a small event like birthday party of your dear one at home re...

On the 18th of December 2010, we were invited to the soft launching of Shanghai Splendour which is located in the recently restored Logan Building situated in the heart of Penang's banking district. Shanghai Splendour is a drinking pub that was...