Blog Posts - Property Idea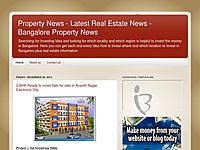 REAL ESTATE MISCONCEPTIONS:1) LOOK FOR RIGHT TIME TO ENTER IN THE REAL ESTATE MARKET: This is one of the misconception emerging now a days for investing in real estate. There is no best time to invest into real estate market, waiting for the right ti...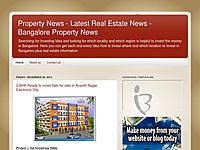 Tired of standing in serpentine queues at BBMP offices and Bangalore One centres to pay property tax? Now you can pay at computerized kiosks in several banks.BBMP on Monday inaugurated the first such facility at the IDBI Bank branch on Mission Road.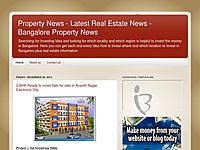 Bangalore is a fast growing city in India. The Bangalore city is very spacious and clean, which gives a higher standard of living for its citizens. The city of Bangalore has obtained a unique status in the country today because of its rapid developme...