Blog Posts - Prunus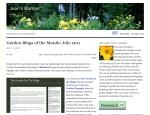 My part of Maine is officially in a "moderate drought;" it has been many weeks since we had any significant (1" or more) rainfall. I imagine that some of my garden blogging friends in the west would scoff at the idea of this as a drought, but I...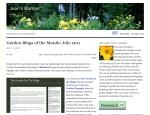 Since I last checked in on my little native pin cherry (Prunus pensylvanica), it has grown by several inches and has a kind of skinny, gangly adolescent look. The new growth is encouraging, but I am also alert to signs of trouble. One of the reasons...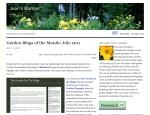 In the month since I introduced my new cherry tree, two important things have happened. The first is that the tree bloomed. Its relatively flat rounded clusters of white blossoms (in contrast to the elongated racemes of Prunus serotina, the black che...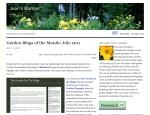 After a year following my red maple (Acer rubrum) tree, it is time to choose a tree to follow for the next year. I had originally planned to focus on another tree species that dominates the woods around my house (oak or birch or pine or hemlock), but...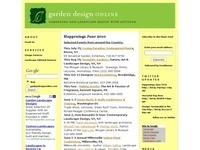 New Trees from Frank Schmidt & Son, Boring, Oregon: Firestarter™ Tupelo (Nyssa sylvatica 'JFS-red') These trees, of course, should be used far more often than they are -- there is simply nothing like them in the fall. This one is rather narrow,...
At this time of year the garden is quietening down but that doesn't mean there's any less work to do. The hedges and grass aren't growing as fast but the blustery wind over the last couple of days has ensured that there are plenty...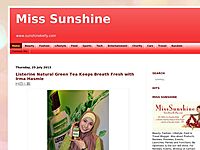 Sunlight and heat are key causes of skin aging. Recently Sulwhasoo, Korea's No.1 luxury holistic skincare brand has introduced yet another product; the Renodigm EX Dual Care Cream. This is a new breakthrough for an anti-aging day cream which functi...

Whenever we go tree shopping I always find myself thinking of the poem Trees by Joyce Kilmer, a poem that as a child we were made to memorise and recite over and over again on numerous occasions in primary school. Even during typing class (do they st...

Muchas veces desconocemos lo que comemos, y no solo hablo del mundo de los alimentos manufacturados, también en los vegetales. Conocemos una parte pero no conocemos la planta. Es por ello que muchas veces desconocemos lo bella que puede ser una plan...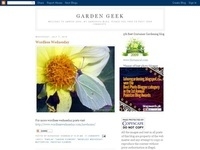 Waheed malik is a very experienced and skilled gardener of Lahore. He is very passionate in growing almost all forms of plant kingdom including cactus, succulent, bonsai, bulbs, climbers etc. He grows hundreds of Amaryllis bulbs on his rooftop and ha...