Blog Posts - Przeciw Poceniu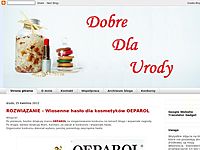 Witajcie Słoneczka :)Lato, to gorąca pora zachęcająca do ubierania jak najmniejszej ilości odzieży i odsłaniania wszystkich przyzwoitych miejsc ciała :) Już dawno mamy za sobą czasy, kiedy to w transporcie publicznym musieliśmy znosić nie...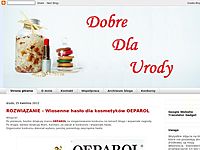 Witajcie Słoneczka :)Mam nadzieje, że świąteczny czas minął dla Was pod znakiem spokoju, odpoczynku, dobrego samopoczucia i radości :)Święta są za nami, a już za kilka dni będziemy witać Nowy Rok! Co przyniesie? Nikt z nas nie wie, ale w...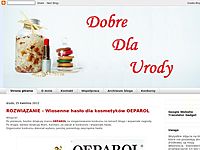 Witajcie Słoneczka :)Wybór antyperspirantu nie raz przyprawia mnie o zawrót głowy, patrząc na sklepowe czy drogeryjne półki, uginające się od tego typu kosmetyków, bardzo trudno zdecydować, który wybrać? A że mam naturę sroki, w pierws...