Blog Posts - Psychic Potential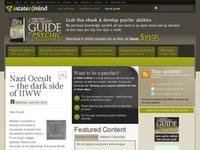 The Native American flute is one of the most mystical instruments available to people. Its wonderful, spiritual voice carries the power of spiritual healing to everyone who is willing to benefit from it. And you don't have to be a Native Americ...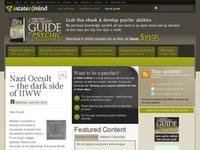 I'm happy to report that my newest book, "Learn Reiki: First Degree", has been published. "Learn Reiki: The First Degree Manual" is a complete guidebook to the practice of the first degree of Reiki, called Shoden (meanin...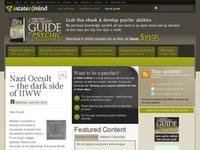 I was never a big fan of working with light beings. I believe it's too dangerous, because you never know who you might meet "on the other side". But when I've met a real Bodhisattva and Archangel Raphael, I've changed my...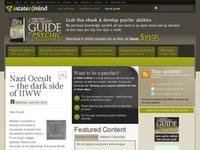 Reiki is, probably, the greatest gift that I have received in my entire life. It's a life changing experience, really! Reiki, a method of spiritual healing, is used not only for healing physical illness, but it's also a great tool that ca...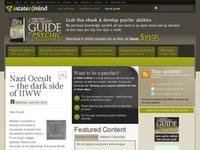 The article today is going to teach you two things: first, in regard of attracting wealth, that self-marketing isn't evil :). But, the important thing is the second things, that is: you should not be afraid of asking others for help when it com...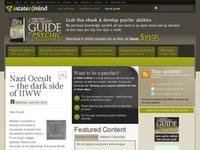 Silvia Brown is probably the most popular celebrity psychic out there. You all know her, and if you don't know her, then you should fix that and head to Wikipedia. She represents the group of psychics that I call 'celebrity psychics'...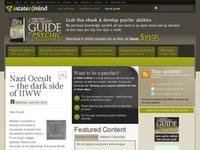 Recently, I have spotted an interesting "claim" on Yahoo! Answers, where I'm answering people questions regarding psychic abilities. A claim regarding myself, but at the same time, a claim that inspired me to discuss an important is...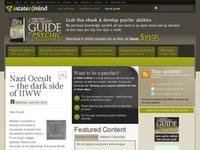 I've been inspired by one of my buddies on Twitter (@pandora690) to launch a new series of articles, "Random Psychic" – in these articles, I'm going to publish short notes regarding psychic development and psychic phenom...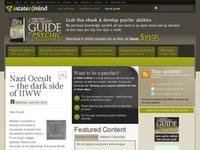 Ah, the ultimate war between skeptics and believers that rages on for hundreds of years. The more I know about psychic phenomena and spirituality, the more I'm sure that it's impossible to understand each other. Skeptics tend to be logica...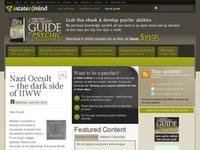 Some people prefer to visit psychics and use their services, others prefer to become psychic themselves (I hope most you're that second type). Which option is better? In my opinion, it's much better to become psychic and rely on your own...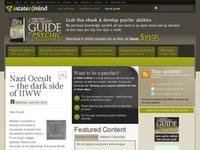 Read any guidebook or article related to psychic development or any spiritual practice, and you will learn that the basics of basics include meditation - a huge pain in the back for some people, and a great and inspiring practice for others. Unfortun...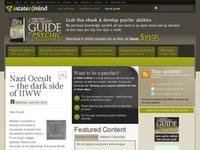 Have you seen James Cameron's Avatar? I'm sure you did. But I think most people who saw it thinks either that it's great movie because of special visual effects, or because it's a metaphor of the way people normally behave ...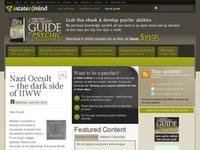 There are many paths which lead to learning psychic abilities and becoming psychic. But really, why should you even care to unleash your psychic potential? Why should you become psychic, anyway? I can think of number of reasons anyone of you might ha...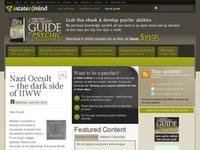 Whether you like it or not, the process of development of psychic abilities is strongly connected to spiritual growth. Therefore, if you wish to truly become psychic, and use all these fancy skills not only to give psychic readings or locate missing...