Blog Posts - Puno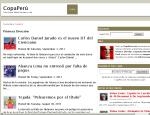 Por: Never Oblitas Ramírez (copaperu.net) El torneo de ascenso peruano abrió fuegos, con cuatro encuentros de buen  nivel en donde hubo 3 triunfos y un empate, marcándose un  total de 9 goles y un partido que no se programó por deudas. Los resu...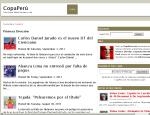 Bolognesi venció por 1-0 a Alianza Deportivo Unicachi de Puno, en el estreno del torneo de la Segunda División 2012. Pierre Orozco anotó el único gol del partido a los 11 minutos de la segunda etapa. Si bien los 'escarlatas' dominaron y pudi...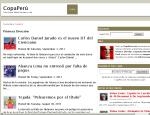 Los clubes de la Segunda División con problemas de deudas presentarán en los próximos días la documentación para poder participar del torneo sin inconvenientes, afirmó Tomás Acha, vicepresidente del campeonato de ascenso. "Sport Áncash, Atl...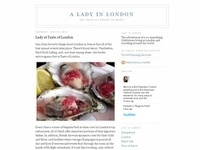 Throughout my recent trip to Peru, I took a lot of video footage. Here is the final product, from the Peruvian Amazon to Cuzco and the Sacred Valley, from Machu Picchu to the floating islands on Lake Titicaca. Enjoy!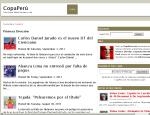 Se realizó el sorteo del fixture del Campeonato de la Segunda División con la presencia del presidente de la ADFP-SD, Francisco Gonzáles Dávila, el vicepresidente Tomás Acha y el director Johny Coarita. Integran también la directiva de Segunda,...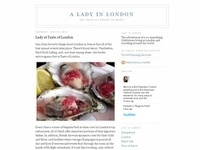 I wasn't feeling well when I arrived in Puno. Food poisoning rendered me useless when I got off the plane in Juliaca, which was the nearest airport to the Peruvian city on Lake Titicaca. But I was in Puno for one reason, and not even illness co...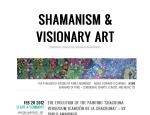 The Living Inca Heritage by Peter Cloudsley: Published in Geographical Magazine.  INCA and pre-Inca cultures are generally assigned to the realms of history,incarnate only in Machu Picchu and other famous sites. Yet the Peruvian Indians have doggedl...