Blog Posts - Quibebe
Sometimes when I'm looking for soups to make, the most childish things attract me. For instance, when I was researching South American soups (you'll remember that I'm a little excited by them right now) I was drawn to this recipe simply by its...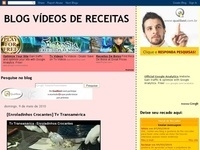 Ingredientes: * 250gr De carne de sol * 200gr abóbora cabotcha * 50gr de cebola * 02 dentes de alho * 30gr de salsinha. Modo de preparo :Primeiro você vai usar o alho e cebola na panela. Depois você põe a carne seca que já vai est...