Blog Posts - Quilled Tag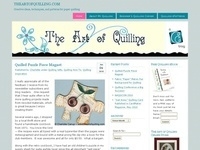 I was looking around the craft store yesterday and came across some small chalkboard ornaments in the unfinished wood section (Craftwood brand make by Darice). At 2-in x 3-in, these little chalkboards are the perfect size for a gift tag ornament and...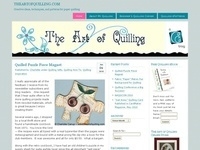 I'm not much of a winter person, so by January my thoughts are turning to spring.  When I happened upon some pretty floral scrapbook paper, I used it to create this decidedly feminine card and gift card holder perfect for any occasion. Michaels ha...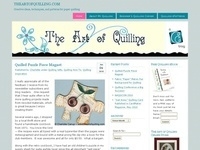 We had "snow" much fun quilling this past Saturday at the Christmas Quilling Workshop.  I wanted to take a moment and show off the wonderful projects the students made.   They did such a great job!   Our next class will be Janaury 2...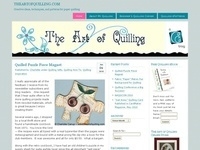 I don't own all the paper crafting tools and gadgets I would like.  For the type of crafting I do, I find I need variety more than quantity and it is hard for me to justify spending the money on a new punch, die cut, etc., when I only want a f...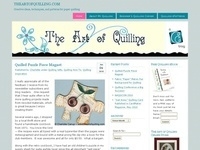 Top 'o the morning to you!  I missed Mardi Gras and the Chinese New Year, but my Scots-Irish heritage wouldn't let me skip St. Paddy's Day without a quilled project or two.   In the United States, St. Patrick's Day has becom...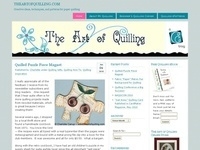 Like most crafters these days, I am saving bottles, wrappers, and other packaging pieces for use in future craft projects.   I was looking through my stash for Valentine's Day inspiration and found a wonderful glass bottle that used to contai...