Blog Posts - Quilling Home Decor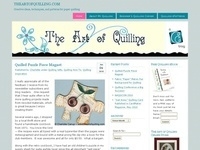 Welcome to the Creative Paper Quilling blog hop.   For those landing here first, I am so pleased to share the news – Annie's Paper Craft (the creative force behind CardMaker Magazine) has just released a new quilling book, Creative Pape...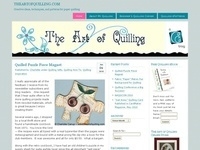 This is a quick post, but I just had to share.  Our oldest daughter dropped by at lunch and showed me these paper plates she found at an after Christmas sale.  These are regular paper plates, but the design printed on them is a beautiful all over p...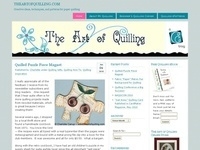 I create a lot of quilling for sale and for the most part, I like to frame it under glass.   Since I have no idea where my quilling will find a home, I feel better knowing it has that extra protection.  Custom framing is expensive, but there are r...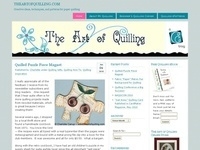 It has been a very cold, wet winter, which is unusual for Georgia.  We have had more snow than I can remember in years and I am so looking forward to spring.  I was surfing the web looking for a poem or saying to go with this post that waxed poetic...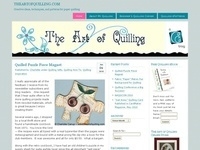 After numerous requests, I am pleased to announce the release of my Quilled Floral Heart Wreath ePattern that was recently featured in the blog post, Enhance Your Quilling with Blending Chalks.    Whether you want to embellish a wedding card, creat...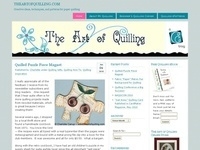 In my last post (Groovy Birthday Wishes) I talked about the very popular technique of filling in an outline with quilling to form a design.   Normally, your piece of quilled art would be glued on top of your background surface like I did with the bo...