Blog Posts - Quilling Technique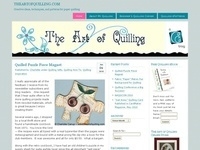 A cup of tea is an invitation to put your feet up and relax for a moment, or catch up with the latest news as you chat with a friend. Is it any wonder that teacups are such a popular motif in stamping and paper crafting?   When I first started t...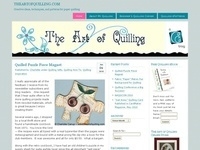 I'm not much of a winter person, so by January my thoughts are turning to spring.  When I happened upon some pretty floral scrapbook paper, I used it to create this decidedly feminine card and gift card holder perfect for any occasion. Michaels ha...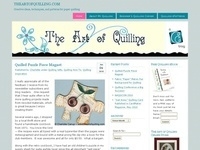 I create a lot of quilling for sale and for the most part, I like to frame it under glass.   Since I have no idea where my quilling will find a home, I feel better knowing it has that extra protection.  Custom framing is expensive, but there are r...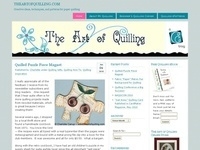 Blending chalks are an excellent choice when you want to add a bit of color to your quilling.  Made by several manufacturers, they come in a wide array of colors from soft pastels to bright jewel tones.  Some even have a bit of shimmer mixed in (Fi...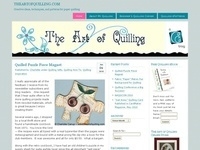 In my last post (Groovy Birthday Wishes) I talked about the very popular technique of filling in an outline with quilling to form a design.   Normally, your piece of quilled art would be glued on top of your background surface like I did with the bo...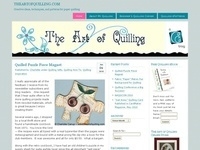 I was browsing through the bargain bins of ribbon and found a funky retro paisley design in yellow, green, and orange that simply screamed mini skirt and go-go boots.    I wasn't a teen during the Mod 60's, but I do remember having a pa...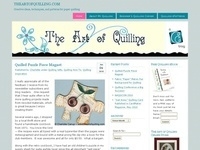 When I am working on a piece of quilling, I don't like to see the seam where the end of the paper strip is glued to the coil.  To me it looks unfinished and I try to avoid showing these seams when I can.  Picky?  Perhaps, but I think it give...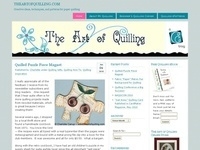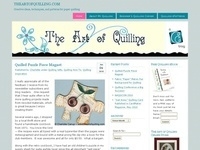 I was having lunch one day with a good friend of mine, Marsha (hi, Marsha!) right after the launch of my blog and she was kind enough to listen to me as I told her about a tea-stained tag I saw on the 'net and how I thought it would make good...