Blog Posts - Quilling With Kids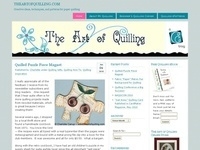 I was looking around the craft store yesterday and came across some small chalkboard ornaments in the unfinished wood section (Craftwood brand make by Darice). At 2-in x 3-in, these little chalkboards are the perfect size for a gift tag ornament and...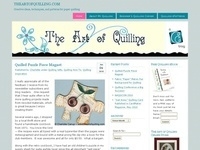 Valentine's Day is almost upon us, but there is still time to make some fun candy covers.  This would be a great quilling project to do together with the kids since you can make your own lollipop covers as simple or elaborate as you wish.  For th...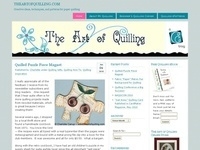 This quilled bookmark is a good project for children because it is quick and easy to do.  And since the quilling is glued onto a wooden base, it becomes very durable, even for little ones who may not be as gentle with the paper coils as adu...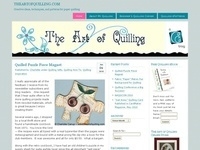 I really appreciate all of the feedback I receive from my newsletter subscribers and blog readers.   One request that I hear quite often is for more quilling projects made from recycled materials, which is great because I enjoy creating them!   Se...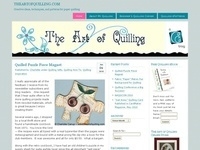 While looking around the web for St. Patrick's Day craft inspiration I ran across Pumpkin Petunia's free lucky penny template.  Jo-Ann, a very crafty mom, created the template for her kids to use as a classroom handout for St. Patrick...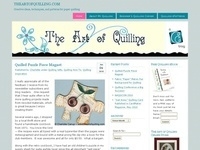 We had a fun time quilling at the recent Mommy & Me quilling class.  It was the first time I had taught a class with children, but they did great, as you can see! … I will be teaching a beginner Christmas quilling class on Thursday, Novemb...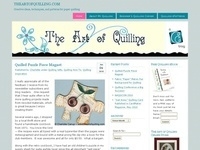 My youngest daughter would tell you she is craft-challenged when it comes to the actual execution of a project, but she is as crafty as they come and has great ideas.  The other day we were discussing Halloween and she suggested that I quill a face...