Blog Posts - Rachel Klein

Hello! My name is Emily and I'm the new co-author of wonderfullybookish! As my introductory post on this blog, I thought I'd start by telling you about my favourite books. I'm interested in a lot of different genres, from kids'...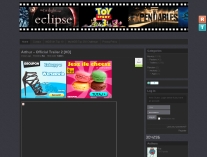 The Moth Diaries Official Trailer #1 – Mary Harron Movie (2012) HD Rebecca is suspicious of Ernessa, the new arrival at her boarding school. But is Rebecca just jealous of Ernessa's bond with Lucie, or does the new girl truly possess a da...