Blog Posts - Radicalism
I relish the weight of a book, the texture of its paper, the memories of passages associated with a particular place upon a physical page. These elements are, of course, adventitious to the text, though they may be welcome and even harmonious. Anno...
RE:  Richard  Armitage, British Actor @RCArmitage Dear Richard, It is of course your absolute right to choose what to write and what to delete on your timeline and I would always respect your choices and freedom of speech or lack … Continue r...
Dear Richard, Your Christmas message on twitter moved me so deeply and struck a vulnerable chord in the fabric of my being. I am a foreigner living in the UK. In the current climate, not a day goes by when I … Continue reading →...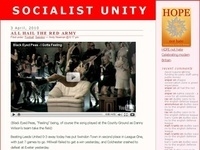 The default position of many on the left will be to immediately write-off Russell Brand as naive and self aggrandising. I don't. I think he's sincere, passionate, and is stirring things up on behalf of the have nots as few others are. I p...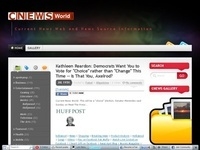 LONDON: Britain extradited Islamist cleric Abu Hamza al-Masri to the United States on Friday to face terrorism charges after the one-eyed radical preacher finally failed in his eight-year battle to avoid deportation.