Blog Posts - Railway Ministry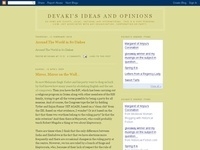 Stories of a top railway official willing to allegedly offer the railway minister's nephew a bribe of Rs. 90 lakhs for an even more impressive post on the railway board have appalled those of us who have read of plum posts in Church and Sta...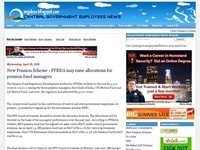 Promotion to the post of Laboratory Superintendent Gr.1ll-Medical Department.   Ministry of Railways Order   GOVERNMENT OF INDIA/BHARAT SARKAR MINISTRY OF RAILWAYS/RAIL MANTRALAYA (RAILWAY BOARD) ****   No.E(NG)-20...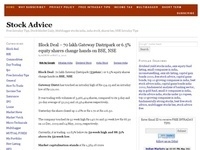 Join Free intraday tips group and receive investment updates Join Free intraday tips group and receive investment updates No increase in passenger fares Nine new Duranto, frequencies of five Duranto trains is to be increased Three new Shatabdi R...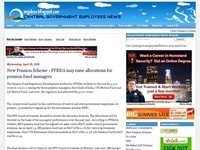 Subject: Recruitment of staff from open market in Pay Band-1 of Rs.5200-20200 having Grade Pay of Rs.1800/-   The Ministry of Railways have decided that henceforth minimum educational  qualification for recruitment in Pay Band-1 of Rs.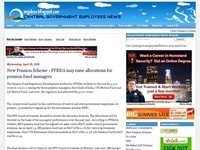 Ministry of Railways order: Subject: Placement of Pharmacists in the entry Grade payof Rs 4200/ – (NFG) on completion of 2 years service in the grade pay of Rs 2800/-   In terms of the Board's letter No. PC-VI/2009/I/RSRP/10 dated...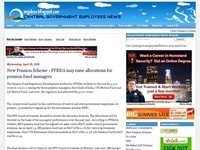 Ministry of Railways:     As per Railway Board's letter of even number dated 30.03.2010 on Revised pay structure of the common category posts of pharmacists, Pharmacist Grade II and Grade I will be merged and designated as pharmacist...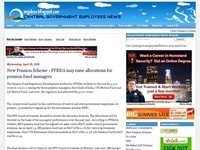 WiFi Trains in India:   Trial run for provision of Internet facility has been conducted only in Mumbai - Ahmadabad Shatabdi Express. A satellite based system with Wi-Fi distribution in coaches was tried on experimental basis and was found...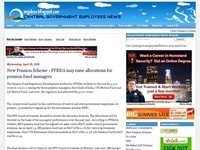 With reference to Indian Railway Board's letter of even number dated 7.1.2009 on Dynamic ACP Scheme for the officers of the Indian Railway Medical Service, and pursuant to several references received from TRMS officers seeking clarification regarding...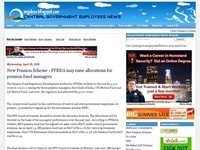 As per the extant instructions, Railway employees nominated to undergo training, other than training in initial course in Railway Training Centres, are provided free messing, where it is compulsory. The messing rates for employees undergoing training...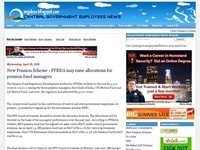 Fixed Medical Allowance (FMA) enhanced from 100 to 300 / Rs Per month to Railway pensioners and Family pensioners. In pursuance of Government's decision on the recommendations of the Fifth Central Pay Commission, Instructions regatding grant of Fix...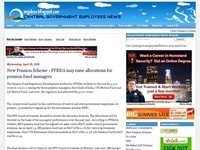 In a gesture of honour to the freedom fighters, the Ministry of Railways has decided that 1st Class/2nd AC Complimentary Card Passes issued to freedom fighters/their widows will also be valid for travel in 3rd AC of Rajdhhani trains and Chair Car...