Blog Posts - Rationalfx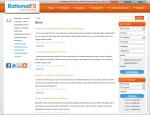 If you ever wanted to know more about the exciting world of money transfers at the back office of RationalFX, you can now! We at the back office payment team have kindly decided to lay it out on the table to feed your hungry interest! Whether...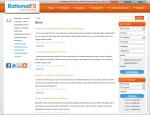 We are extremely happy to announce that we have now officially launched our new online payment system! This new secure payment system has been a long while coming, but the time and effort has been worth it! We have now proudly tailored it to b...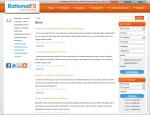 Another great new online addition that we would also like to proudly announce is travel currency delivery! That's right! We now offer a safe and secure travel currency cash delivery service straight to your door! We are also happy to say tha...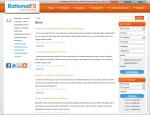 RationalFX have announced that the Award-winning Rational Travel Money Card has been withdrawn due to circumstances beyond it's control. RationalFX's Head of eCommerce, Jake Holloway, stated "We are very disappointed to have to announce that our Awar...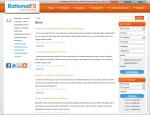 16th Feb. 2011. RationalFX have launched a new English-language web site and will be soon launching the equivalent site in French - with further languages in the pipeline. Rajesh Agrawal, RationalFX's CEO stated, "RationalFX are expanding fast,...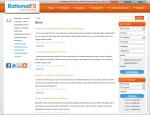 Rajesh Agrawal appeared on BBC News24, interviewed at the Dorchester in London.