Blog Posts - Rebecca Traver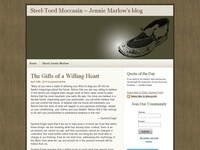 "Free will – now there is a tricky business. After all, it is freedom of choice that results in most of what gets created in our lives. There are questions implicit in this realization that it is our choices which ultimately create the outcom...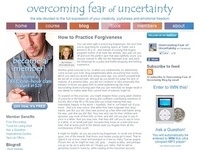 By Rebecca Traver "It is imperative that when we think of truth, that we understand it as more about our truth in this now. Otherwise, we might become confused by believing that there is some sort of universal, ideal, unchanging truth out there...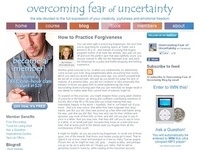 By Rebecca Traver "Adaptability is the ability to fit our strategies to the conditions we face. Adaptability implies that we are able to modify something to make it more suitable to the circumstances in which we find ourselves. For many of you,...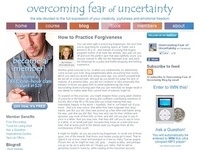 By Rebecca Traver "The present moment and what has been created in the universe has everything in it that you need: everything you need to learn, everything you need to see, everything you actually need to do, which may be nothing at all. Even...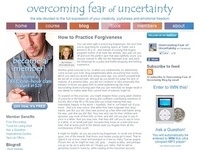 By Rebecca Traver "When we speak from our hearts, what that really means, is we are speaking the language of essence. We have to step back and take a breath. We have to say, 'Okay, I know I am attached to the form here, and that is part o...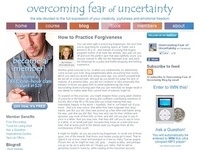 By Rebecca Traver "Other people do not take away your freedom. If you feel rejected, suffocated, angry, frustrated, or resigned about a relationship, it is time to examine your attachment to maintaining that relationship in its current form. If...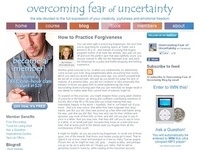 By Rebecca Traver "The conditions in the world do not take away your freedom. You may give conditions in the world power over your happiness by fearing them, but they do not have any power you do not offer up to them. Prudence is one thing; cat...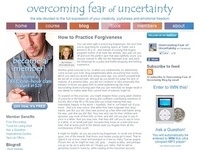 By Rebecca Traver "Pay attention to the truth that transition marks the death of the old way of being. It is not something we put off until we are certain what to do. People think they have to know exactly what will happen before they embark up...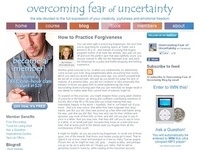 By Rebecca Traver One of the most important, yet undervalued, aspects of the transformational process is in realizing that we cannot transform anything that has not already been created. This may seem self-evident, but, really, is this the quality of...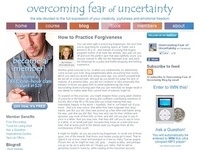 By Rebecca Traver After all these years, I still have a lot to learn about how to resolve conflicts in a manner that doesn't play into the domination / subservience model which is my conditioned default position when I am feeling especially thr...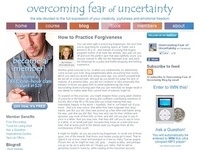 By Rebecca Traver "If we are to move into full power, we must gain dominion over the fearful mind that is obsessed with 'answers' – with hunting down what is uncertain, making a decision, and thereby killing the power of the u...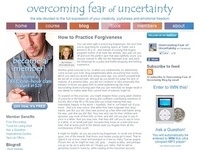 By Rebecca Traver Like many of you, I've been putting a lot of time and attention into working on cultivating emotional awareness and on my fears & issues. I recently came across this teaching from Spotted Eagle and thought it could be use...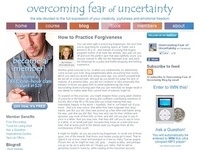 By Rebecca Traver "It's not because things are difficult that we dare not venture. It's because we dare not venture that they are difficult." — Seneca A couple of afternoons ago as I was getting into my car I noticed that a jeep in...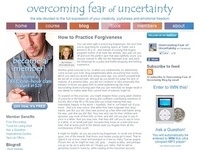 By Rebecca Traver Lately, I've been noticing that my attention has been gravitating to pondering the physical aspect of being human. Like many, I have been influenced by the recent political and corporate debates over health care and insurance...