Blog Posts - Rebekah Brooks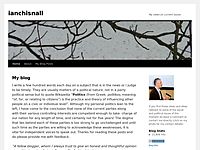 It is incredibly disappointing that the new Secretary of State for Culture, Media and Sport has so quickly sent out a message that the reforms of the Press following Levenson have gone as far as they need to. This is a … Continue reading ͛... Image: © Dutourdumonde | Dreamstime.comIf David Cameron has swam across the Rubicon, Ed Miliband and Nick Clegg floated across on lilosI was banging away at the keyboard, sleeves rolled up, squinting through my glasses and listening to the classical...
Welcome to Schadenfreude Tuesdays. Rebekah Brooks and her husband, Charlie, are being charged with conspiracy to pervert the course of justice over the phone hacking inquiry… She is charged – along with her husband, personal assistant Che...
Polis Britain menahan lima lelaki dan seorang wanita dalam siasatan skandal penggodaman telefon oleh media Seorang dari tahanan itu ialah bekas eksekutif kanan News International milik Rupert Murdoch, Rebekah Brooks.Rebekah dan suaminya, C...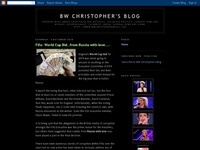 Let's face it, the last lot in the Labour government behaved more like the communist elite in days of old. This current Coalition government isn't much better and the Prime Minister, David Cameron, takes the biscuit with his earnest efforts to hide h...