Blog Posts - Recordatorios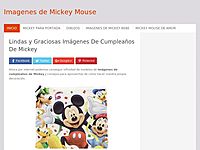 A la hora de organizar una celebración hay un punto importante que no debemos pasar por alto, y es el de los detalles de recuerdo que obsequiaremos a los invitados que asistan a la fiesta, … Seguir Leyendo...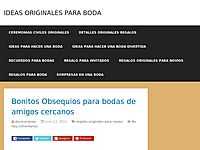 Los recuerdos de bodas para invitados son sin duda una manera de expresar gratitud a por haber asistido muchas veces nos  perturbamos la cabeza buscando como agradar a todos en las siguientes imágenes te enseñaremos como puedes obsequiar recuerdo...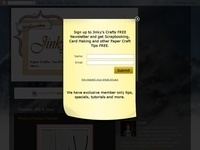 A Disney Fairytale Quinceañera calls for a unique invitations. Something spectacular! At JinkyCrafts we listen to your ideas, your visions and we will do our very best to make your dream invitation comes to life. YOU DREAM IT, WE DESIGN, WE DE...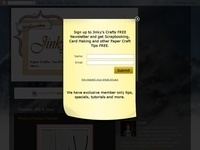 Are you planning a festive winter themed Quinceañera party? Or maybe you're thinking of snowflakes to set the tone of your big Quince celebration... Think outside the box. This Winter Wonderland Quinceañera Invitation + exploding box + 3...
Hace poco mi papá me preguntó por que recibía emails de facebook de mi parte invitándolo a unirse si ya somos "amigos". Le dije que no sabía y que seguramente era SPAM porque yo no había enviado nada. No le…Leer más ›La ent...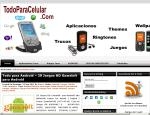 Evernote presenta Reminders, potenciando nuestras notas con recordatoriosEvernote es la aplicación por excelencia para tomar en iOS y OS X desde hace años, pero eso no es impedimento para que sigan añadiendo grandes y sobretodo útiles caracterís...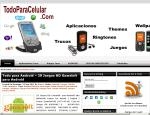 Google Now incluye los recordatoriosAyer entre las novedades del Google I/O 2013 fue presentada una nueva actualización de Google Now, el nuevo sistema de busquedas y recomendaciones por voz en el que los chicos de Mountain View se encuentran hacien...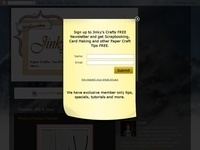 What could be a better way to package your Easter gifts than with these colorful and fun Easter Gift Boxes. Happy Easter everyone!As promised, here are the images of the projects I made for Easter. These were all cut using my electronic cut...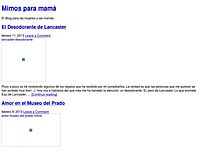 Pensando en todas y todos aquellos que estáis en plenos preparativos de la Primera Comunión o Bautizo de vuestros retoños, hoy os traigo ideas para que sus recordatorios e invitaciones tengan un toque especial y diferente, hechos a medida y con d...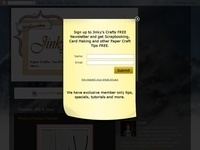 Hello Everyone! Happy Weekend and Happy Craft Month. Yes, March is National Craft Month. Let's kick-off this celebration with this colorful Spring Purses collection. Spring has sprung now in Jinky's Crafts. It's time for new bright and beautifu...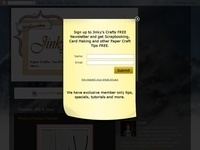 New Year's Day had passed! Now what?! We look forward to next month... February, a LOVE month, HEART month, it's Valentine's Day month.I want to share this Valentine's Day themed Sweet 16th Exploding Box Invitation Jinky's Crafts designed...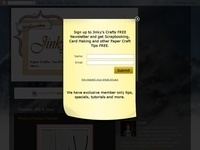 Tiffany inspired wedding invitations have been quite popular for a few years. This Tiffany inspired Exploding Box Invitation is very unique, elegant and sophisticated in the way of representing luxury. This Tiffany box or Pop-Up Wedding invitati...