Blog Posts - Regent Street
London looks brilliant any time of the year but in the build up to Christmas London dresses up in its very best festive lights and trees pop up all over the city. I'd love to show you a few of the fabulous sights to enjoy right now in London. &...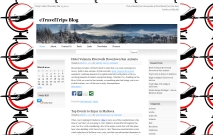 London in November and December is a magical place. There is so much to see and do and decorations are usually lighting the way. Here's a list of some excellent things to be getting up to this winter. The post Christmas in London appeared first on eT...
It's that time of year again when London comes to life with festive lights in all the major shopping areas. I've been out and about checking them out for you and my view on 2015 is that some new ones are great, some areas have kept with old favourite...
I'm feeling very Christmassy now as there is just over a week to go! Each time I got out and about in London I see even more festive lights so I wanted to share these with you. If you missed my first lights tour click here.I'd like to take you down R... Football's Fabulous Females, a.k.a. the Raiderettes, steal the show as 600,000 football fans clog London's iconic Regent Street. Recovering from a hangover, our OFFICIAL correspondent attends the fair and shares his pix... A fan in the far reaches of Northern California makes his first trip to London to root for the Raiders. He is overwhelmed by the enthusiastic Silver and Black welcome he gets in the Capital of Cool.
That red double decker bus just shouts 'London' at you! My visitors are very keen to make sure I build a ride on a bus into their itinerary and once on board we head for the top deck and if we can grab a front seat that's even better. It feels...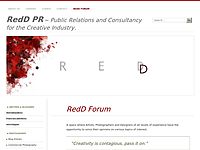 First post EVER!! Whoop whoop!  I decided to initiate this blog with a post based on a what appears to be a standard week in my life as the director of a new creative public relations company. I'll start it all off with what happened last Satu...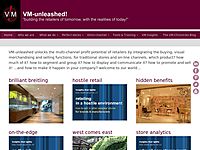 Join me on a trip through Hackett's worldwide flagship store… Hackett's new home is where the heart is. Moving 200 yards along Regent Street has taken the lifestyle retailer a million miles to a three level elegant emporium combinin...
London always looks beautiful at Christmas time as the shops, large and small, and the famous streets, like Regent Street and Oxford Street, put a huge effort into their lights and window displays. Most of them are up and twinkling now so...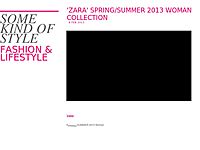 'ANTHROPOLOGIE' ABIGAIL AHERN - DECORATING WITH STYLE To celebrate the release of Abigail Ahern's new book 'Decorating With Style', Anthropologie invites the celebrated interior designer and author to their Regent Street store fo...