Blog Posts - Release Year 1984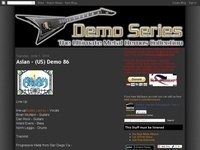 *Artist: Witchkiller *Album: Day Of The Saxons [ep] *Year: 1984*Genre: Traditional Heavy Metal*Country: Canada (Ottawa, Ontario)*Format: mp3@192*Size: 26 Мб.Tracklist:1. Day of the Saxons 03:232. Riders of Doom 05:503. Cry Wolf 02:324. Beg for Mer...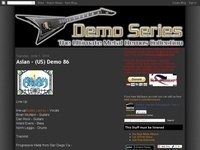 *Artist: Chastain *Album: Demo '84 [demo] *Year: 1984*Genre: Heavy Metal*Country: United States *Format: mp3@VBR256kbps*Size: 41MBTracklist:1. I fear no evil 03:562. Gates of hades 03:313. Mystery of illusion 04:324. Night of gods 05:355. Winds of...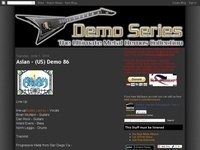 *Artist: Artillery *Album: Deeds Of Darkness [demo]*Year: 1984*Genre: Thrash Metal*Country: Denmark*Format: mp3@CBR128kbps *Size: 19MBTracklist:1. Deeds of Darkness 06:542. Too Late To Regret 03:593. Deserter 05:354. Hey Woman 03:51******************...