Blog Posts - Resource Wars

Members of the 374th Airlift Wing of U.S. Air Force work on a C-130 aircraft during the Cope North military exercises at Andersen U.S. Air Force Base in Guam Thursday, Feb. 7, 2013. Fighter jets from the U.S. and two key allies roared into Western...

The Filipino warrior is as brave as any in the world. But bravery will not win the upcoming war. Truth be told the military will not win the upcoming war. Accountants and bureaucrats are the people that will win this war. They will decide the b...

Watch and learn. Canada is quickly becoming the worlds leader in innovative global destruction.

THE SACRED HEADWATERS CAN BE SAVED IF YOU WILL HELPNovember 26, 2012 by Gups-y-Bees LepledHEED THE CALLOkay I admit it, I am an unrepentant tree-hugger and I do eat Granola. But that does not mean that the'Sacred...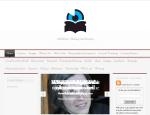 To encourage people to not talk about politics seems almost conspiratorial to me. If you are a living, eating, breathing human being you are part of politics - put three people in a room and you have politics. Some say, "I don't do politics - but wil...