Blog Posts - Review On Bodycare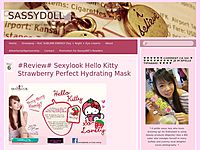 I am proud to say during my pregnancy 1.5 years ago, I did not suffer from a single sign of stretch mark on my tummy despite there were times my tummy felt itchy and I scratched on it. So what's the secret to stretch-mark free tummy during preg...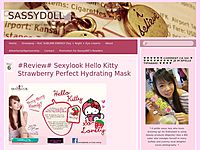 Body slimming, we all know what it's all about. To many of us, it's a process of controlled dieting with less carb, less fried food, less oil, more exercise, more sleep, sufficient intake of fruits and water, and the list goes on. Sounds...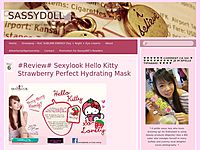 Bio-Oil, is basically a bottle of skincare oil formulated to use for many purposes. It consists of natural plant oils and vitamins to promote skin repair and to maintain the good skin conditions. Key ingredients inside Bio-Oil are, Vitamin A, Vitamin...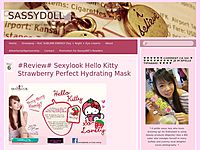 Here's another blog post all about being a glamorous girl looking good, feeling pampered. I attended an unforgettable event held by GlamoGirl.com. Why unforgettable? Well, I was changed into a sleepwear (decent one of course) attire the moment...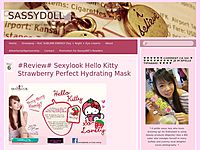 Exfoliation on the feet can be a little tiring to do, which is why I do it during pedicure session. But now, I have found a better product for easy and convenient feet exfoliation. Beauty Bistro's Baby Foot Easy Pack, the winner of the Best Tre...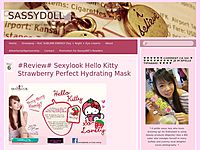 Most ladies know about the importance of feminine hygiene care but how many of us are proactive in using feminine wash to give the intimate area an extra care? I am not a fan of using female wash, will prefer female wipes because of the convenience t...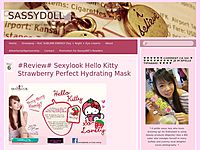 New fragrance collection which I have received from The Body Shop quite sometime ago in August. Scents of the World, is the new collection's name. Its name simply tells me the new collection is made up of ingredients which are sourced from all...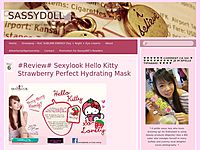 Following my review on Sunplay Super Block SPF 130 PA +++, here's another sunblock review from Sunplay Watery Cool Series, Watery Cool SPF 65 PA +++ Watery Cool Body Mist  SPF 75 PA +++ Sunplay Watery Cool SPF 65 PA +++ is pretty similar to Su...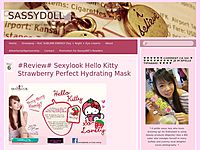 Sunplay Super Block SPF 130 is not a new product to me. I have ever reviewed this sunblock one year ago. Blogpost can be found HERE. This time, Mentholatum has reformulated its Sunplay Super Block SPF 130 with New Patented Solarex-3 Technology. It...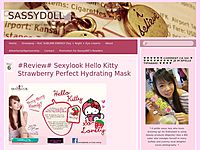 When comes to hygiene and talks about killing germs, the first brand that comes into my mind is Dettol. All this while, Dettol products  is giving me the impression that the scent in their products is something like those in clinic and hospital, not...