Blog Posts - Revresponse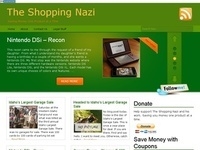 We decided this year we would take The Shopping Nazi to a new level. Part of that would be taking on sponsor/affiliate so we could bring in the finances. The money that comes in will give us time and tools to help you save money one product at a tim...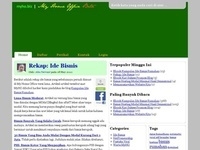 Alhamdulillah! Puji syukur kepada Allah yang dengan perkenan-Nya akhirnya cita-cita yang telah lama terpendam untuk memiliki sebuah publikasi elektronik terwujud. Apakah sebegitu susahnya untuk membuat dan menerbitkan publikasi elektronik? Sebenarnya...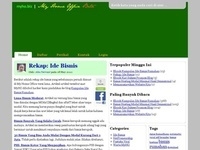 RevResponse adalah sebuah affiliate network yang menurut saya spesial. Mengapa? Biasanya jika kita mendaftar program affiliate, maka kita hanya akan menerima komisi saat kita berhasil menjual produk dari program tersebut. Sedangkan RevResponse akan m...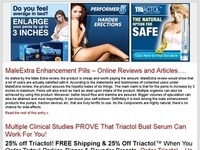 NetLines TradePub.com offers free B2B magazine subscriptions and other business resources, including informative white papers, analyst reports, live and on-demand webinars, software downloads, podcasts, and more, across a wide range of industries. Re...