Blog Posts - Rfid Readers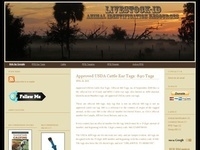 Animal identification requires the basics of a visual ID tag and animal management software. Going beyond the basics of visual ID tags, shows management benefits which prove overall cost reduction of animal management. Using RFID (Radio Frequency I...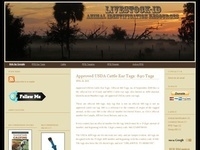 The Saskatchewan Ministry of Agriculture has announced it will continue and develop an animal identification incentive program for beef cattle producers. The purpose of the traceability program is to continue, further develop, and maintain the integr...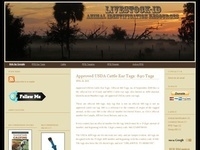 The Canadian Cattle Identification Agency (CCIA) has a list of approved RFID tags and approved readers for the Canadian livestock industry. Both tags and readers have gone through field testing with pilot projects and are approved for the Canadian cl...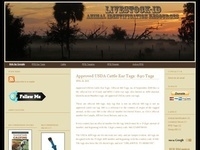 The UK farming industry welcomed the European Commissions' proposal to move forward with Cattle EID. The EC made the announcement earlier this week on the need for bovine traceability, and also made recommendations for a much needed real tim...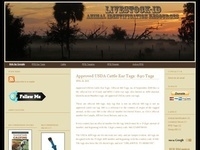 The USDA has just released an update and status report on the new Animal Disease Traceability system, which is still in the finalization process, and to be implemented by the individual states and tribes. The time frame for the new traceability progr...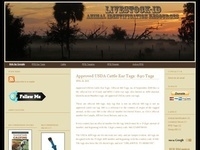 Livestock-ID will soon be publishing its first edition of the newsletter, a reminder for all to sign-up today, and don't get left behind. The Livestock-ID newsletter will have exclusive content, in-depth reports, and special manufact...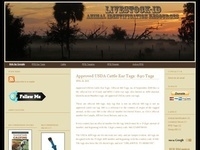 Allflex USA, Inc. has increased its product portfolio in animal identification technology; with the newly acquired Destron Fearing Corporation (animal ID) subsidiary of Digital Angel Corp. Allflex USA has completed the acquisition for $25 million USD...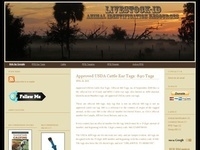 The Canadian livestock and cattle industry get a competitive boast to increase and implement full traceability, with a $20 million three year initiative from the government of Canada. The RFID incentive will further increase the Canadian livestock tr...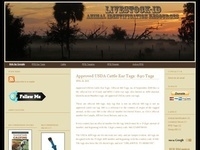 RFID ear tags track cattle, and give ranchers the information they need to better manage their herd. Ear tag EID (Electronic Identification) gives complete information of the cattle, from point of origin, and when the cattle was born, to vacci...