Blog Posts - Rich Collins
Rich Collins of the New Orleans band Imagination Movers has just released his second solo album. The Imagination Movers are one of the most popular bands for kids in the world owing to the Disney show they had going for three seasons that was transla...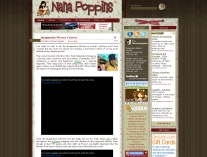 Two years ago we got to meet the Imagination Movers with our grandson Anthony. We had VIP passes and got the full experience. After the show we went to a private area with other families, the kids got snacks and the guys played songs for us that were...