Blog Posts - Ripoffs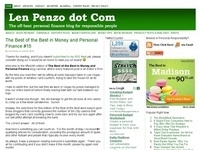 (Readers: In February 2012, I received a heart-breaking message in my inbox from Spedie, a long-time reader and frequent commenter here at Len Penzo dot Com. Her husband abandoned her and their marriage — but not before he callously drained the...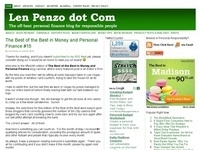 Like most people, I have very strong opinions when it comes to tipping rates for various services that expect them. For example, I staunchly believe that 15% is completely acceptable for good restaurant service. It used to be that tipping was meant t...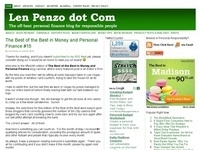 Sometimes people buy things that they eventually end up regretting. I know I've got a long list. I've already explained why corner lots and whirlpool tubs are for suckers. Today, I've got two words for anybody out there who is curre...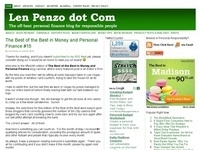 Back in 1964, a gallon of gasoline cost about 25 cents in the United States. That's right. Believe it or not, way back in 1964, you could buy a gallon of gas for a quarter. It just so happens that 1964 was the last year that the US Treasury min...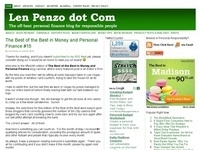 Don't laugh; after running the numbers he most likely decided it made little sense to attend a traditional American college. Some things in life are painfully overrated. Take camping, for instance. Or iPhones. I've never understood the allu...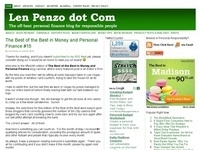 One of the most popular financial tips that people routinely dispense to others is, "You get what you pay for." Perhaps that's why many folks erroneously believe they can't go wrong by paying more for something — whether...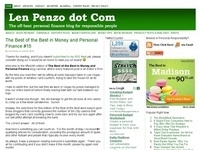 Last week my boss and I were sitting in a conference room when he spied a pack of gum that someone had left on the table. "Hey, Len! You want some gum?" "Well, that depends," I said. "What flavor is it?" "Fiv...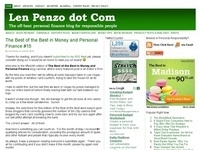 This weekend I was pouring a little half-and-half into my cup of coffee (no, not Folgers) when I noticed something extremely disturbing: the creamer was 34 days beyond the expiration date printed on the carton top. Yes, 34 days. I know. Of course, th...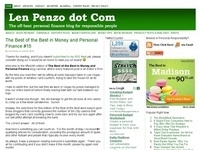 Annual tuition at K-8 private schools currently averages about $8,000. That means over a nine-year period parents will end up spending $72,000 per child — as long as tuition rates never increase. (Insert laugh track here.) Of course, most paren...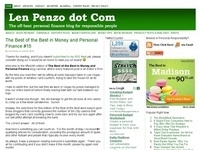 Last month, Canada announced it would no longer mint pennies. That makes a lot of sense; perhaps America should follow suit. In 1913 the once-proud penny had 23 times the purchasing power it does now. Today, the penny is essentially worthless, its in...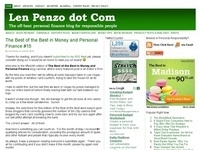 All things considered, most coffee drinkers realize that brewing their java at home is significantly more cost effective than buying it from Starbucks. However, those who use a typical automatic drip coffee maker may not be saving quite as much as th...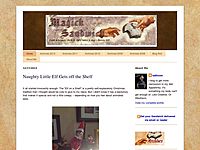 I've been trying to figure out how, despite unlimited this and family plan that, my cell phonebill is so high. Did I sign up to fund a bridge to nowhere project in my sleep? How did my cell phone turn into a handheld perpetual debt machine? Naturally...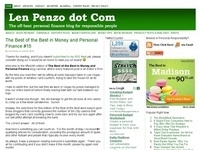 Every year on Groundhog Day, folks eager to know whether there will be six more weeks of winter wait for Punxsutawney Phil to emerge from his burrow. Since 1887, the storied groundhog has failed to see his shadow — thereby predicting an early s...