Blog Posts - Robert Tesche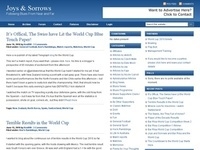 When I wrote my last article, we'd suffered back to back defeats and we hadn't yet beaten Ipswich as we turned the tide in our favour once again, yet I still didn't even begin to think we might be discussing the sacking of Gary Rowe...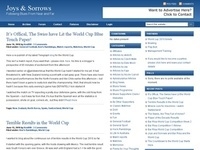 Back to back defeats (first time this season!) since my last article means we're now down to 8th in the table.  Not too bad, all things being considered, but we could have been third if we'd beaten Newcastle and Barnsley…yes that...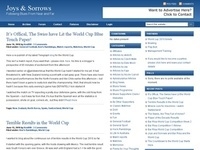 The scarf lady, half of Small Heath Alliance and most of Row Z of the Tilton are going spare at the moment, as we haven't brought in five more strikers, whilst (whisper it) Aston Vile have put in a £15m bid for Ross McCormack of Fulham fame. T...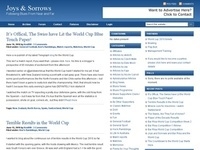 On Friday I had to come up to Sutton Coldfield on work related business on Thursday evening and it meant that I spent a couple of nights at Chris' pub at the Oak at Baginton where he has about 14 rooms. It was good to spend time with friends, spoil...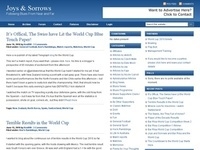 The last poll we ran on this site ran like this: Where will Gary Rowett steer Blues to this season? Mid-Table Security (42%, 204 Votes) About tenth, just missing the play offs (29%, 141 Votes) The Playoffs (14%, 68 Votes) Lower Reaches Survival (9%,...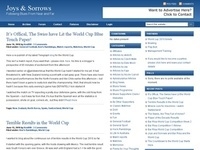 There had been a break from matters on the pitch for us with International week but I did get to go to the game at Wembley last Friday meeting up with Chris and a few of the lads from Baginton. 4-0 against a poor Lithuania side was good enough and we...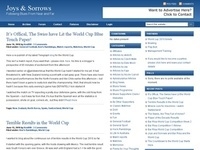 This was the first time for a while that I had managed to get to the match. Work and family commitments had prevented me attending the games against Brentford, Blackpool and Derby, games I would undoubtedly have attended under normal circumstances. L...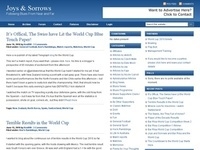 Pull the Hudder One… (Article Adapted From One Featured In This Weekend's Made In Brum Magazine) After a massive 'blip' we're back 'on track' on another mini-unbeaten-run.  Long may it continue, starting tod...