Blog Posts - Rock House Method News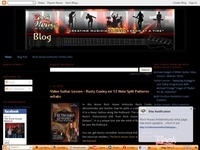 Take a look and see what The Rock House Method will be bringing to the table at NAMM 2014. For those who will be attending, stop by and meet John McCarthy at the Hal Leonard Booth in Hall B Booth 5720. Check out the products @ GoMakeMusicCheck out th...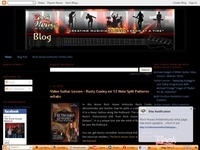 An Organization Dedicated to Educating Through the Use of Visual Arrangements FARMINGDALE, NY, November 19, 2010 – D'Addario & Planet Waves are excited to announce its newest partnership with The Rock House Method, one of the industr...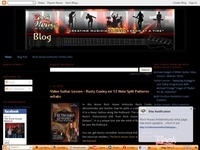 Check out our latest release, THE NEED FOR LEAD, Phrases, Hooks & Melodies, the NEW 2 DVD Set with guitar legend Gary Hoey. Order it NOW during the exclusive pre-sale in the Rock House Store and save $$$, If you opt for the SPECIAL BUNDLE, you r...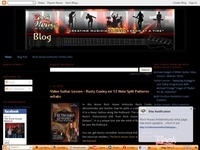 Rock House quiz tech Anthony Lawrence has just updated the quizzes in the members area. Take the test and check out your knowledge of what you have learned with the product you have from Rock House. Link: Rock House Quizzes...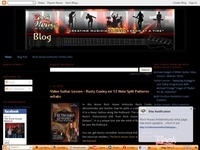 (West Haven, CT., January 29, 2010) – Rock House, the leader in music instruction, announced today the release of a new 2-set instructional DVD Creative Fusion, Beyond Pentatonics & Power Chord featuring Brazilian guitar virtuoso Kiko Loureiro.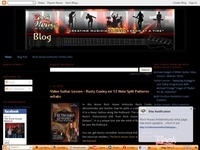 On the Official Rock House Method web site today, Executive Director Joe Palombo wrote that Rock House is donating $100.00 to the American Red Cross. "We would like to reach out to all our friends in the Rock House community and ask that you dig deep...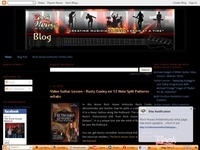 Rock House and Oli Herbert Take Top Honors at Winter NAMM 2010 for Best Instructional DVD/Book of the Year Music & Sound Retailer magazine presented Rock House with the award at the 2010 NAMM convention in Anahiem, CA. NAMM is the largest music...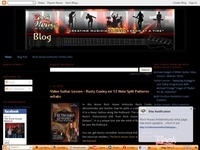 The Rock House Method earned their wings at last years (2009) NAMM by earning an award for the best instructional video of the year with the production and release of Alexi Laiho's Melodic Speed, Shred & Heavy Riffs. This year Rock House owners...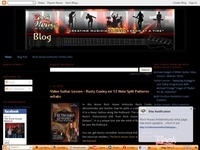 The Rock House Method brought out their big stick this week. Looking to hit another home run this summer they have brought the phenom guitarist Alexi Laiho off the bench to produce a couple more Guitar Instruction DVD's. I'll bring you more inf...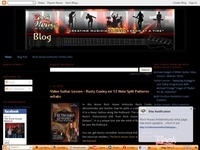 Hey guys it's been a while since I posted an update of what's going on at Rock House. For starters, things have been extremely busy lately with the Holiday Season! A lot of new products are on their way to being put out soon and we have had many...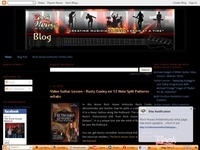 The Guitar Wizard Behind One of Power Metals Most Melodic Bands To Reveal His Secrets (West Haven, CT., November 4, 2009) – Rock House, the leader in music instruction, announced today that Gus G., founding member and driving force behind the band...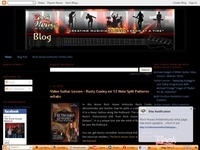 Ultimate Metal Guitar Powered by The Rock House Method is part of an ongoing collaboration between Guitar Player Magazine and Rock House. The concept is to periodically release issues that cover specific topics like Lead Guitar, Song Writing, Rhythm...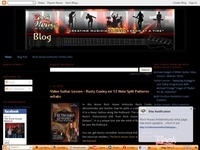 Most everyone knows about the good old Drop D tuning that is used in metal guitar music. But, there is a deeper darker side to some other tunings you may like to know about. In this video Rock House Instructor John McCarthy explains Drop C tuning and...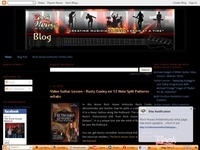 I was talking to Rock House HQ the other day and was told a couple of tidbits about the lessons that were being produced with Kiko Louriero. Statements such as "this guy is simply amazing. These are going to be the most unique DVD's Rock House ha...