Blog Posts - Rocketdog
If you're a long time reader of Bee's Knees you might remember an old series called 'I Want Never Gets..'. I discontinued the series around a year or so ago as I was struggling to find the time to blog after just starting my new job, but I've decided...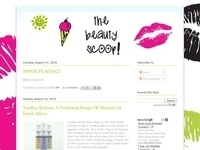 I've been 'window shopping' for bags for a while on Asos, putting items into my basket and then not being able to choose which ones I should buy, and in which colour. So when I got to my bare minimum in terms of the styles I really loved the look of,...
...And winter warmersSince it's the season of freezing cold nights and icy mornings (well full days recently), I thought it'd be pretty apt to do a Winter boots post, or Dirty Boots as the sonic youth reference in the title suggests, and as they...