Blog Posts - Ruidoso The final chapter is done and the 2015 Dude's Trip book is closed. It was an awesome adventure with memories that will last a lifetime. I have been truly blessed with an amazing family and the gift of adventure. So here's to many, many more.....http:...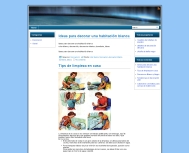 Éstos son algunos de descripción que figura en esta casa de diseño amigable. "Análisis de la energía incorporada en los principales sistemas de resultado en el uso de los paneles exteriores de pizarra por el hombre, paredes de concreto y calef...