Blog Posts - Sales Alignment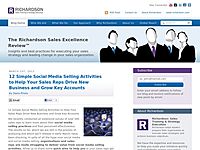 To get a better understanding of if and how companies are helping their sales professionals succeed, Training Industry Inc. and Richardson went to the source. In the fourth quarter of 2016, they conducted a study in which 228 companies participated b...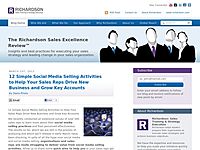 Selling has never been an easy profession. Sellers have always been faced with rising quotas, pricing pressures, new competitors or competitive technologies, and other roadblocks. But now, there are added degrees of complexity, with buyers just a web...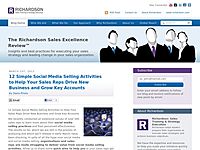 Insight Selling: The Next Frontier of Sales and Marketing Alignment If you think back five or ten years, the focus of sales and marketing alignment at that time was on the sales process. The emergence of usable CRM systems like Salesforce.com and mar...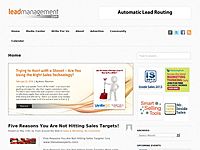 Virtually all #b2b marketing thought leaders and practitioners agree that successful demand generation now requires a close alignment between marketing and sales. I've gone a step further and argued that B2B companies with complex and lengthy s...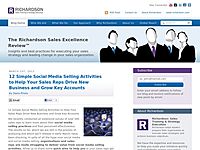 What Is Your Sales Effectiveness with Leads? You Decide. Leads If you work in sales, they stink, right? Marketing couldn't find a sales-ready leads. If you work in marketing, sales reps couldn't convert a good lead if their lives depended on it.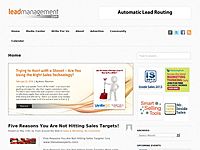 This is the third of three posts that are discussing the role that marketing plays in helping the sales team sell – what is usually called sales enablement. In the first post, I discussed what sales enablement is and why it is an important issu...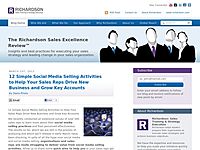 Sales Reps and Managers tell us what they Really Think of Your Content Marketing Strategy!   In the era of online research and lead generation, content creation and optimization now play a crucial role for B2B marketers to drive traffic and leads an...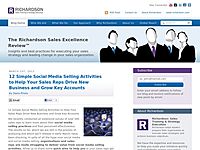 Which e-mail Campaigns Deliver More: Broad-based or Account-based? Every day, it gets more difficult to capture the attention of busy professionals using a broad-based e-mail marketing campaign. More and more companies are adopting automation tools f...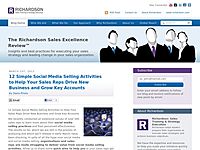 Testing the follow-up on Content-based Marketing Campaigns: Companies are Falling Flat Content-based marketing is on the rise. It's expected to represent 35% of the marketing budget in 2013, which, according to the latest estimates, is up 84% from...