Blog Posts - Samal Beach Resorts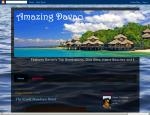 Isla MalipanoMalipano Island is an island that lies a few hundred meters off the coast of Pearl Farm Beach Resort, and is the site of the famous Malipano Island Villas. Aerial view of Isla MalipanoMalipano WharfThe Malipano Villas are three-stor...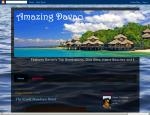 Tiki Beach Resort in Samal IslandThis is Tiki Beach Resort in Barangay San Jose, Peñaplata, in the Island Garden City of Samal. The resort is a sprawling 5-hectare beach property naturally set with towering coconut palms and lush tropical greens, fr...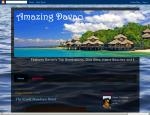 Precious Garden of SamalPrecious Garden of Samal is a beautiful beachfront garden hotel and resort located in the Island Garden City of Samal (IGaCoS), an island surrounded by a coastline of pristine white sand beaches off the coast of Davao Cit...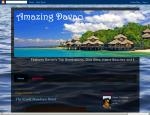 Bluejaz Beach Resort and Waterpark Bluejaz Beach Resort and Waterpark is one of the top 10 beach resorts in Samal Island and largest waterpark in Mindanao, Philippines. This 3-Star Resort features many worldclass facilities and amenities to serve its...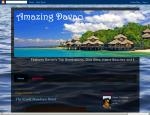 Isla RetaIsla Reta is definitely one of my favorite island getaways in Davao. While this small island does not have the usual resort facilities and amenities you will find in other resorts nearby, it however offers a quiet retreat from the hustle and...