Blog Posts - Samantha Robinson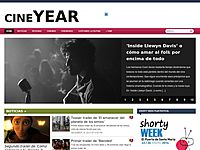 Hoy vengo a hablaros de una película que vi casi por casualidad hará unas semanas. Una de mis mejores amigas y yo siempre hemos sido, digamos que "místicas", y habiendo descubierto un ciclo sobre cine fantástico contemporáneo en la Casa Ence...

The Love Witch She loved men...To Death.The Love Witch is a 2016 horror-thriller film written and directed by Anna Biller, about a modern-day witch who uses spells and magic to get men to fall in love with her.Watch the Trailer!A modern-day witc...