Blog Posts - Same Sex Unions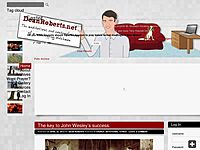 Following on a debate on Same Sex Marriage at the Governing Body (Synod) of the Church in Wales in April 2014, it was announced by the Bench of Bishops that a provincial wide consultation at diocesan level was to be organised to see what the Church i...
Some Conservative MPs are fast becoming secularists and anti-Christian lobbyists. I'm all in favour of people being themselves, but it ill becomes those who lecture others about their beliefs, especially when there is a paucity of knowledge. Simon Ki...