Blog Posts - Samelco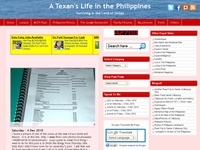 This morning was an interesting one.  I stayed up late last night (again) so I didn't even think about getting up until 0845.  I didn't get up, but I thought about it.  I finally did get up at 0900 because the power went out.  ...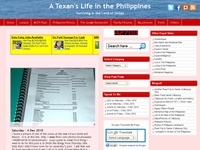 July 20th started out just like any other day.  I was on the computer as usual, taking care of things.  Along about 3 pm I noticed the light bulb above me flickering.  I thought that the light bulb had finally bit the dust.  I was thinking...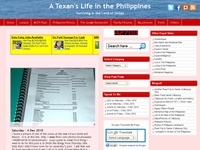 TACLOBAN CITY, Leyte – A 12-hour power outage will hit the entire Samar Island and some parts of Leyte on Saturday as the National Grid Corporation of the Philippines (NGCP) will shift its conductors from emergency restoration system to new...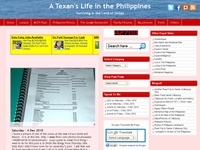 ANNOUNCEMENT:  Larry and Dorie Jackson will be having a party at their house on Malajog Beach.  The date is 27 Dec.  The time, if I remember correctly, is at noon.  This announcement will also be in the Calbayog Expat Facebook Group and if I am i...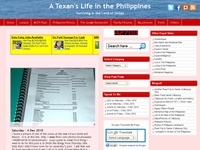 The end of April/beginning of May has not been a good time for keeping the electricity on around here.  Today is Thursday, 1 May, and so far this week we have had 4 brownouts.  Brownouts, for those that may not know, are what they call black...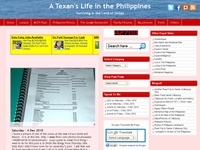 As I was closing out Zine Entry #60 – Pot Luck Phone I mentioned that I was thinking about rodeos.  Well after that I found the Masbate website and added that in.  That's what that "added in" was all about.  Let̵...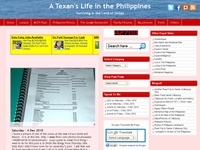 Calbayog City, Samar, May 22, 2013 – DepEd Calbayog City Division called for a Convergence Meeting this morning at the New DepEd Division Office Conference Hall, Brgy. Hamorawon. The purpose of which is to activate its Oplan Balik Eskwela (O...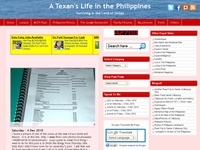 Okay, I confess that it's possible.  The brown out that we had this past Tuesday morning from 0625 to 0645 was probably my fault.  How could it possibly be my fault, you might be asking yourself?  Well it's probably because I can'...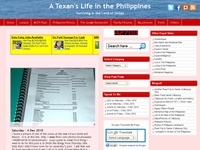 To avert a Samelco I strike this week (DoLE) has assumed jurisdiction over the labor dispute in the Samar Electric Cooperative I (Samelco I) in Calbayog City. Labor Secretary Rosalinda D. Baldoz issued on Friday an order certifying the labor...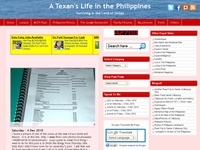 The other day Lita told me that the jalapenos that Victor planted are coming out.  It's the first time that they are actually growing.  He brought some soil from the mountains and is using that for his little garden up on the second fl...