Blog Posts - Sample_sale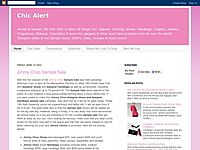 The forthcoming Gryson & Olivia Harris by Joy Gryson Sample Sale is yet another sample sale to get your hands of quality handbags at sample sale prices. In this sale, Fall 2011 styles are up to 70% off and samples as low as $50!!! Check these ite...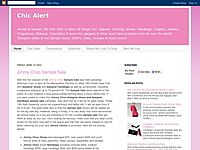 It's certainly the season for Sample Sales with a host of hot fashion sales taking place at the moment. This includes designer clothing sample sales and designer shoes sample sales as well as designer handbags sample sales all with great discounts on...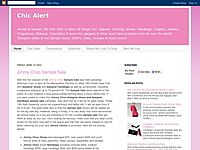 If you're in the Los Angeles area just before Christmas then the Warehouse and Sample Sale at the Jeans.com warehouse located in the warehouse and industrial district of Los Angeles is an opportunity not to miss. With Mek Denim, Siwy Denim, Raven Den...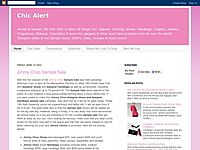 Christian Louboutin Sample Sale As many will know the Chistian Louboutin biannual Sample Sale is one of those secret designer sales. Originally this sale was rumored to take place on Thursday, November 11 (see: Manolo Sale Scheduled for Same Day as...